The prayer of a righteous man is powerful and effective. 
📖James 5:16 (NIV)
Anyone who lives in Christ is the righteousness of God. 
Earnest and continuous prayer of the Lord's children will accomplish God's will. 
The eyes of the Lord are on the righteous and His ears are attentive to their prayer. 
The Lord hears the cry of the righteous and delivers them from all their troubles. 
.
#DailyDewsofHope #DailyDevotion
🌐 www.dewsofhope.ca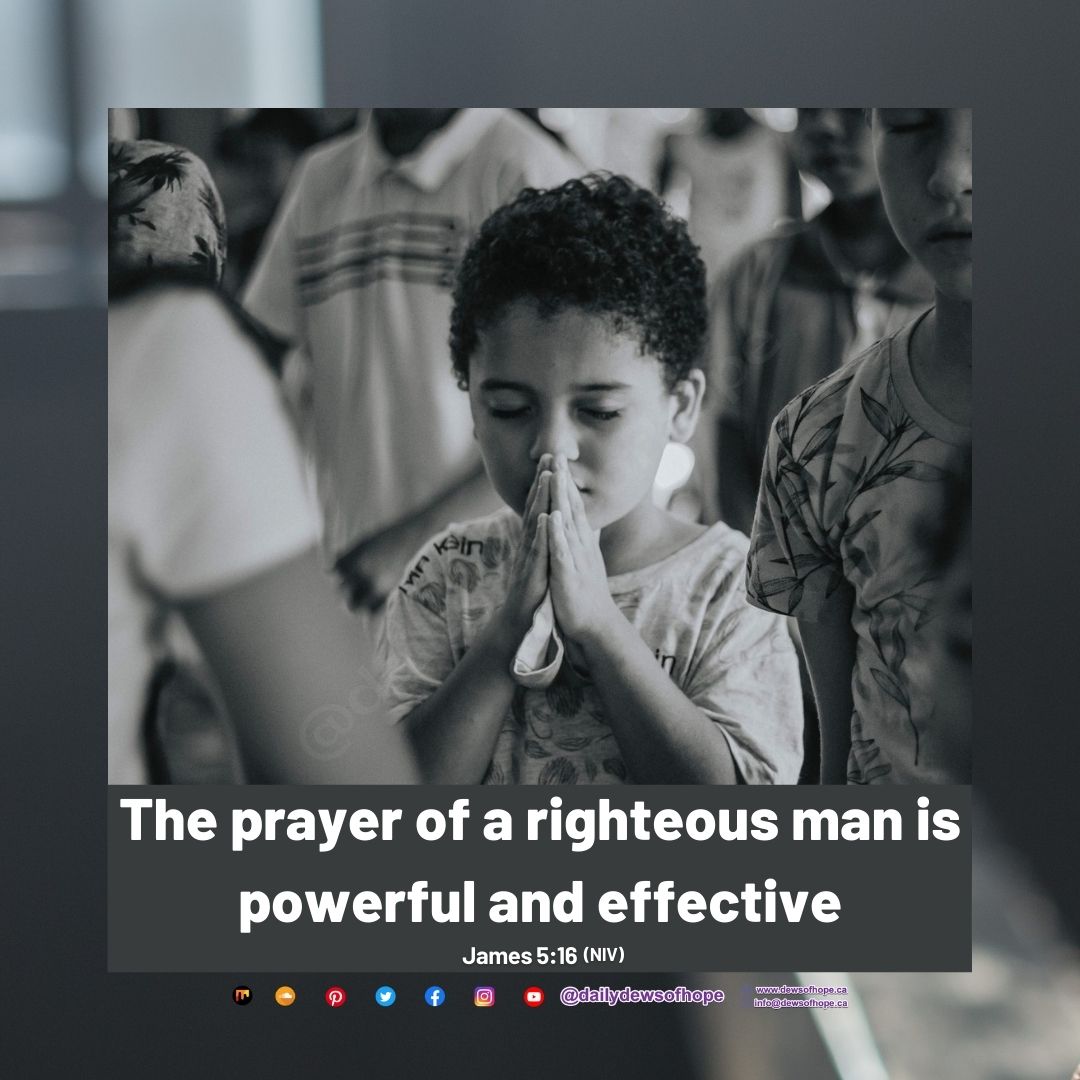 Please follow and like us: