…what does the Lord require of you? To act justly and to love mercy and to walk humbly with your God.
📖Micah 6:8(NIV)
The Lord wants us to do justice and righteousness.
God created us to do good works.
The Lord gives grace to the humble.
Humble yourself in the presence of the Lord and wait for Him to exalt you in due time.
#DailyDewsofHope #DailyDevotion
🌐dewsofhope.ca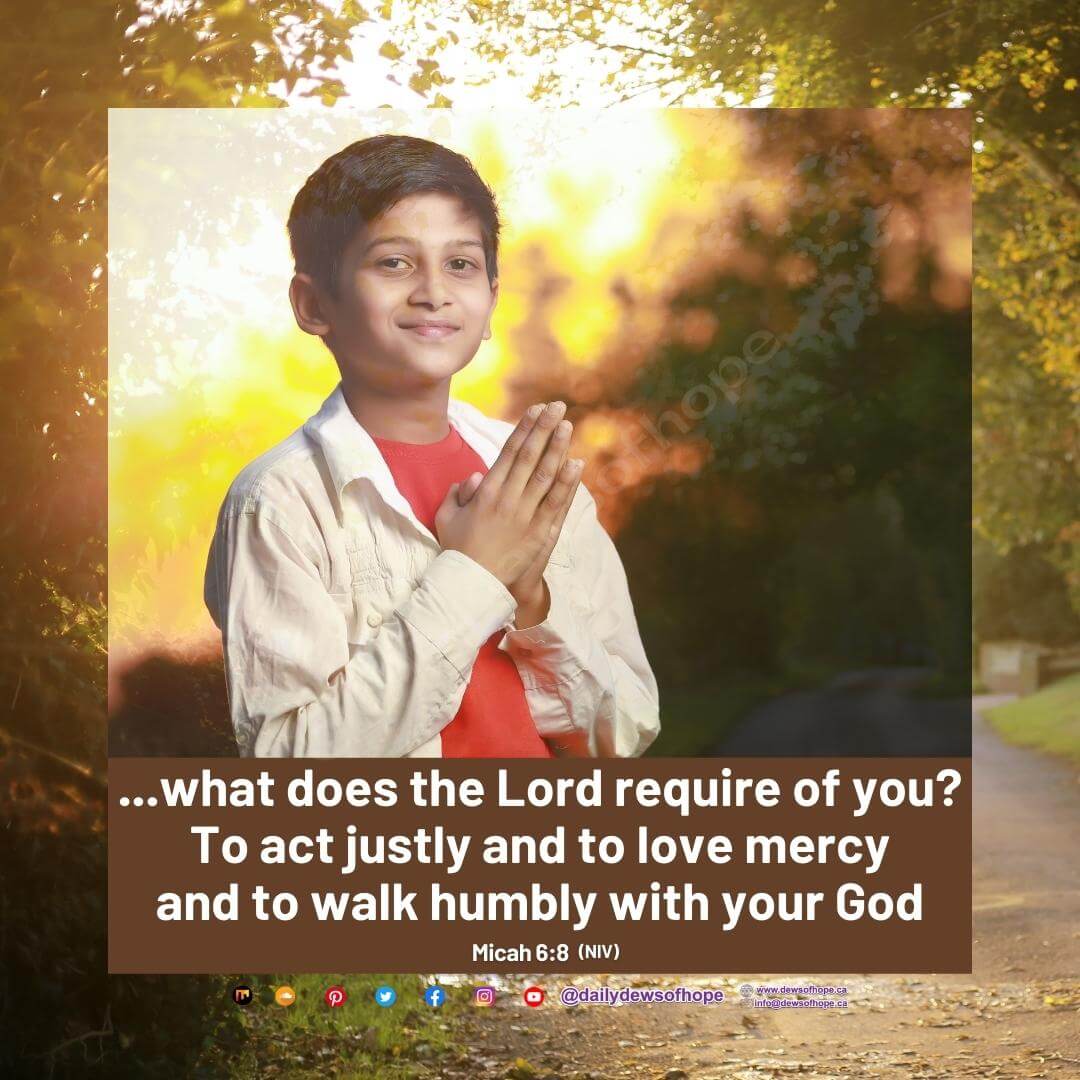 Please follow and like us: