And this is love: that we walk in obedience to His commands… 
📖2John 1:6(NIV)
---
The greatest commandment Jesus has given us is to love the Lord our God and others. 
Loving one another is the primary sign of being disciples of Jesus Christ. 
Those who love the Lord will live according to all that He has taught. 
Whoever knows the Lord will keep His commandments. 
#DailyDewsofHope #DailyDevotion
🌐 www.dewsofhope.ca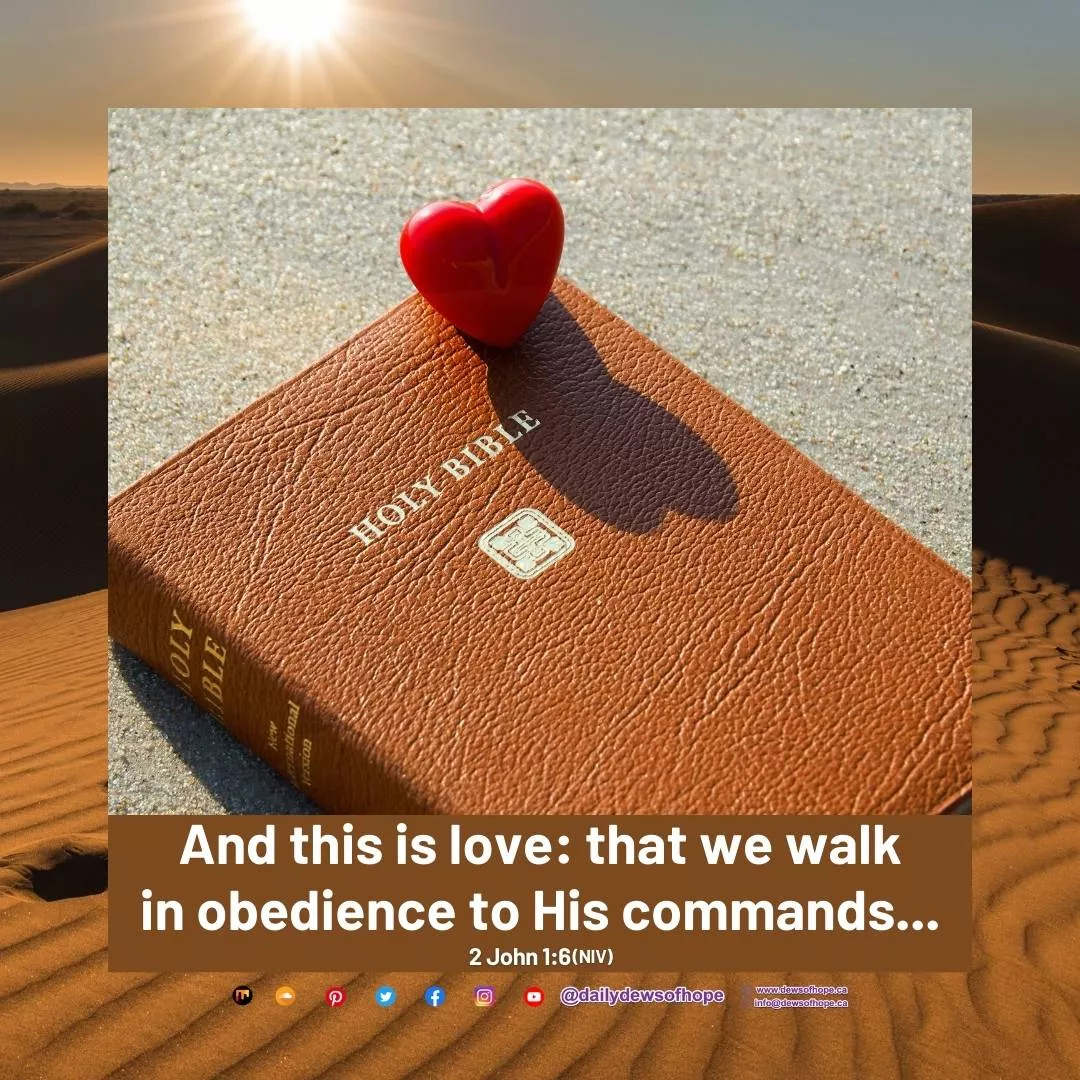 Please follow and like us: