But just as He who called you is holy, so be holy in all you do; 
📖1Peter 1:15 (NIV)
Without holiness, no one will see the Lord. 
For God did not call us to be impure but to live a holy life. 
The Lord will strengthen the hearts of His believers so that they may be blameless and holy before God our Father. 
You were sanctified by the Lord and continue to be holy to meet the Lord upon His return. 
#DailyDewsofHope #DailyDevotion
🌐 www.dewsofhope.ca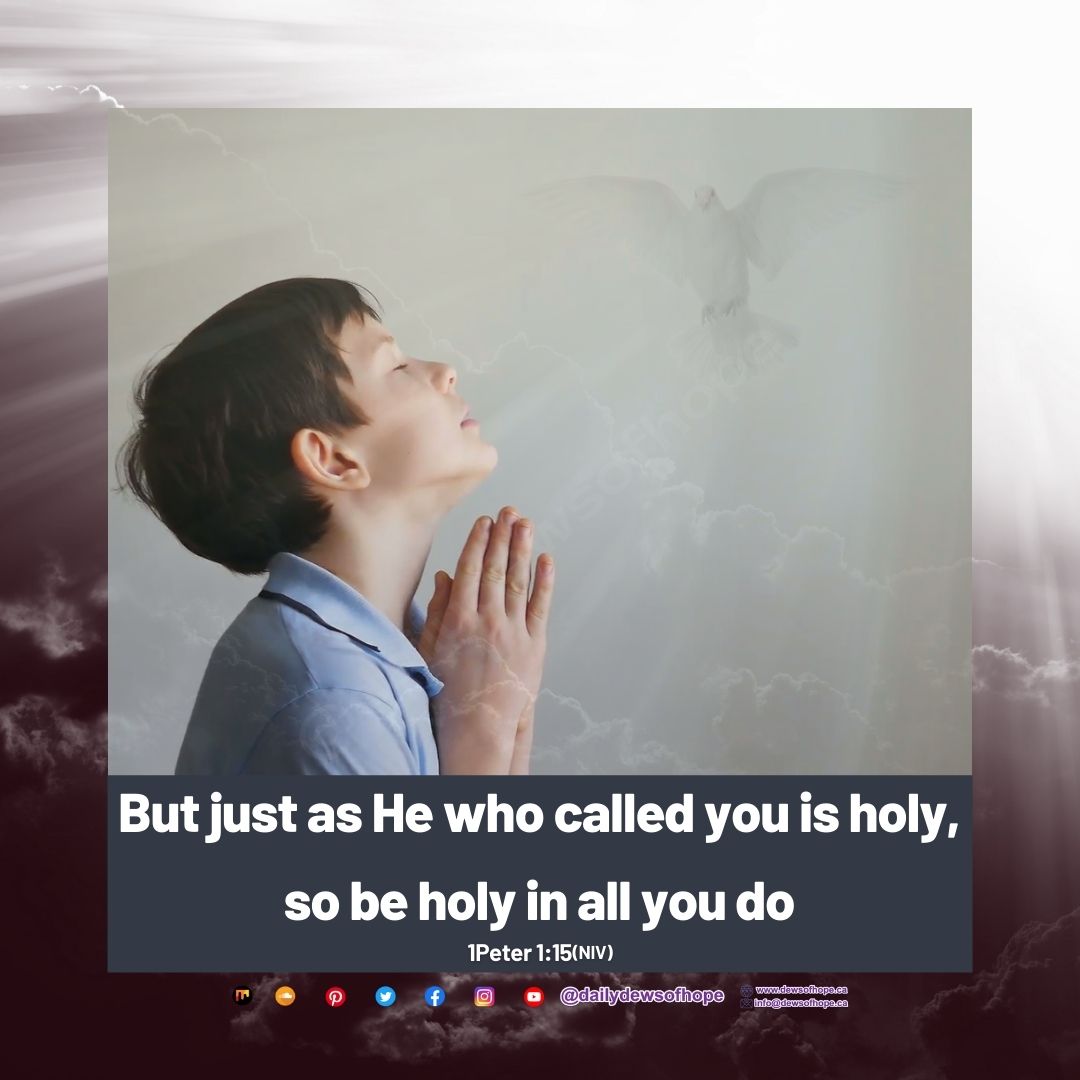 Please follow and like us: