…your Father knows what you need before you ask Him.
📖Matthew 6:8(NIV)
The Lord is our shepherd, we lack nothing.
Almighty God our creator, knows our every need.
God who knows our every thought, answers His children even before they call Him.
May the gracious God bless you to be sufficient in all things at all times.
#DailyDewsofHope #DailyDevotion
🌐dewsofhope.ca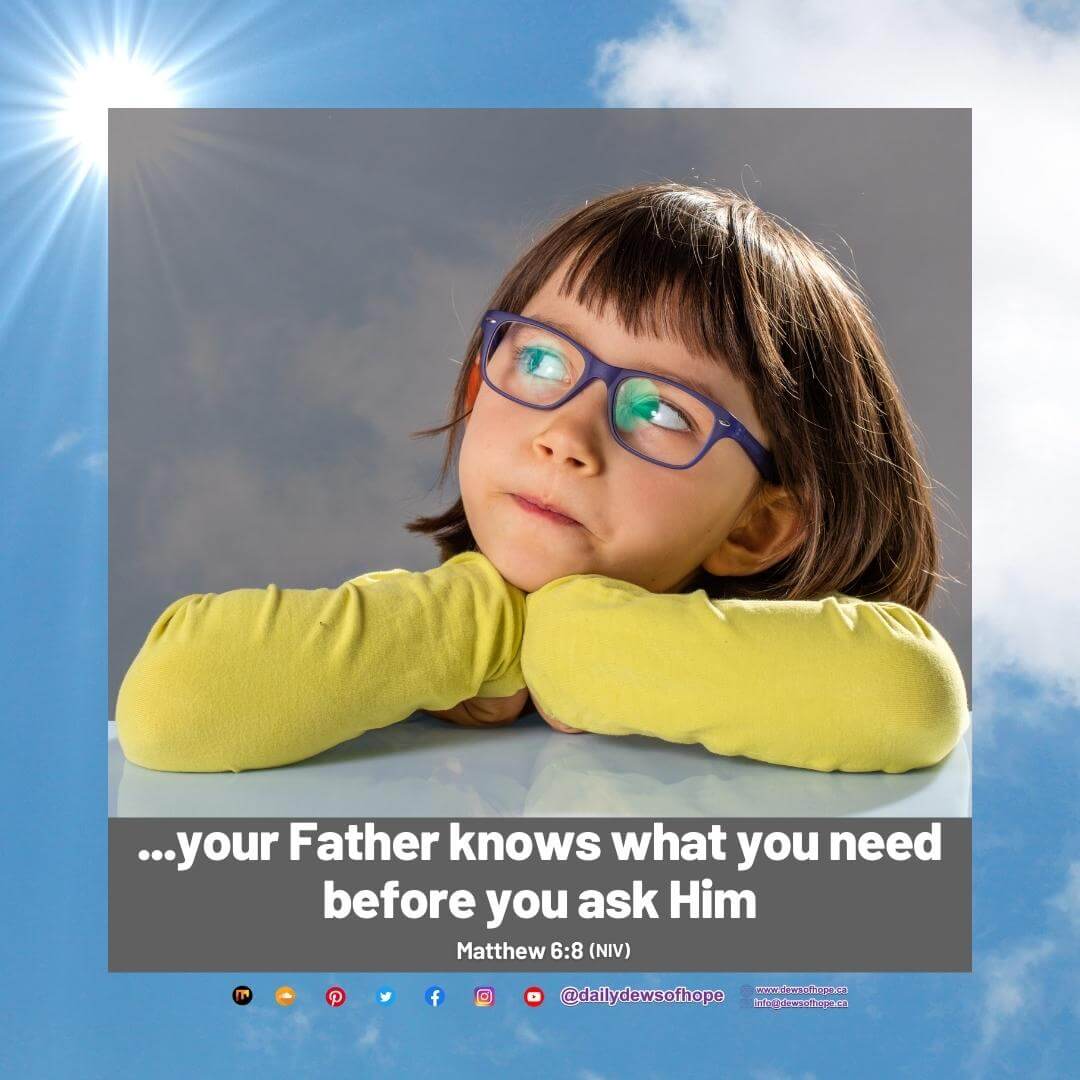 Please follow and like us: