…I watch in hope for the Lord, I wait for God my Savior; my God will hear me.

📖Micah 7:7(NIV)
---
When in disorienting directionless darkness, wait for the Lord Almighty and pray without ceasing.
In the discouraging circumstances cling to your Heavenly Father.
Trust in God Almighty alone, and He is the anchor of your soul.
He will surely rescue you from the stormy circumstances.
#DailyDewsofHope #DailyDevotion
🌐 www.dewsofhope.ca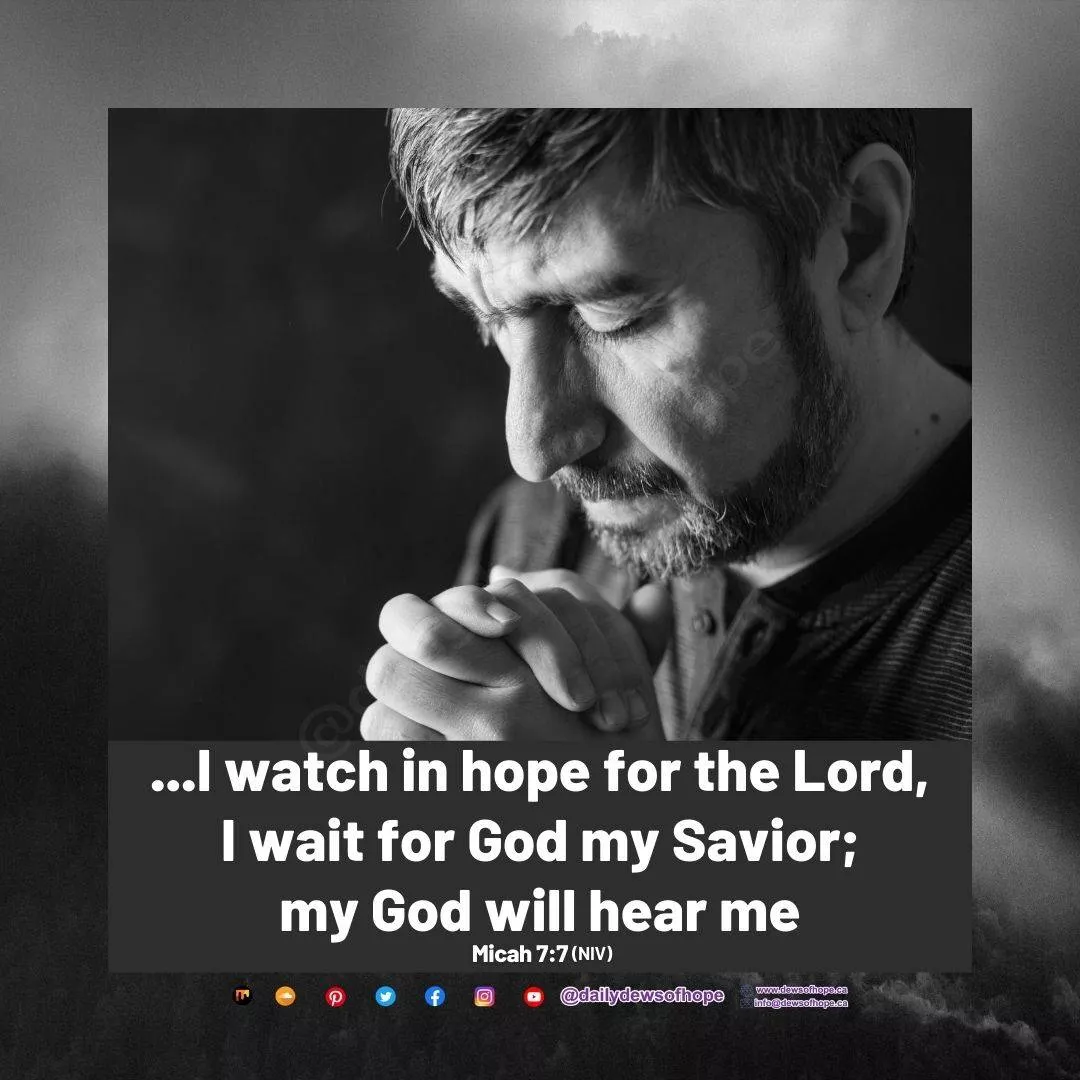 Please follow and like us: