I have engraved you on the palms of my hands; your walls are ever before me. 
📖Isaiah 49:16(NIV)
Just as a mother protects her child, God protects those who believe in Him. 
God gives His children an inheritance of blessing, not perdition and in His hands you are safe. 
No evil can harm us while we are in the Lord's protection. 
Do not leave His presence in any situations. 
#DailyDewsofHope #DailyDevotion
🌐 www.dewsofhope.ca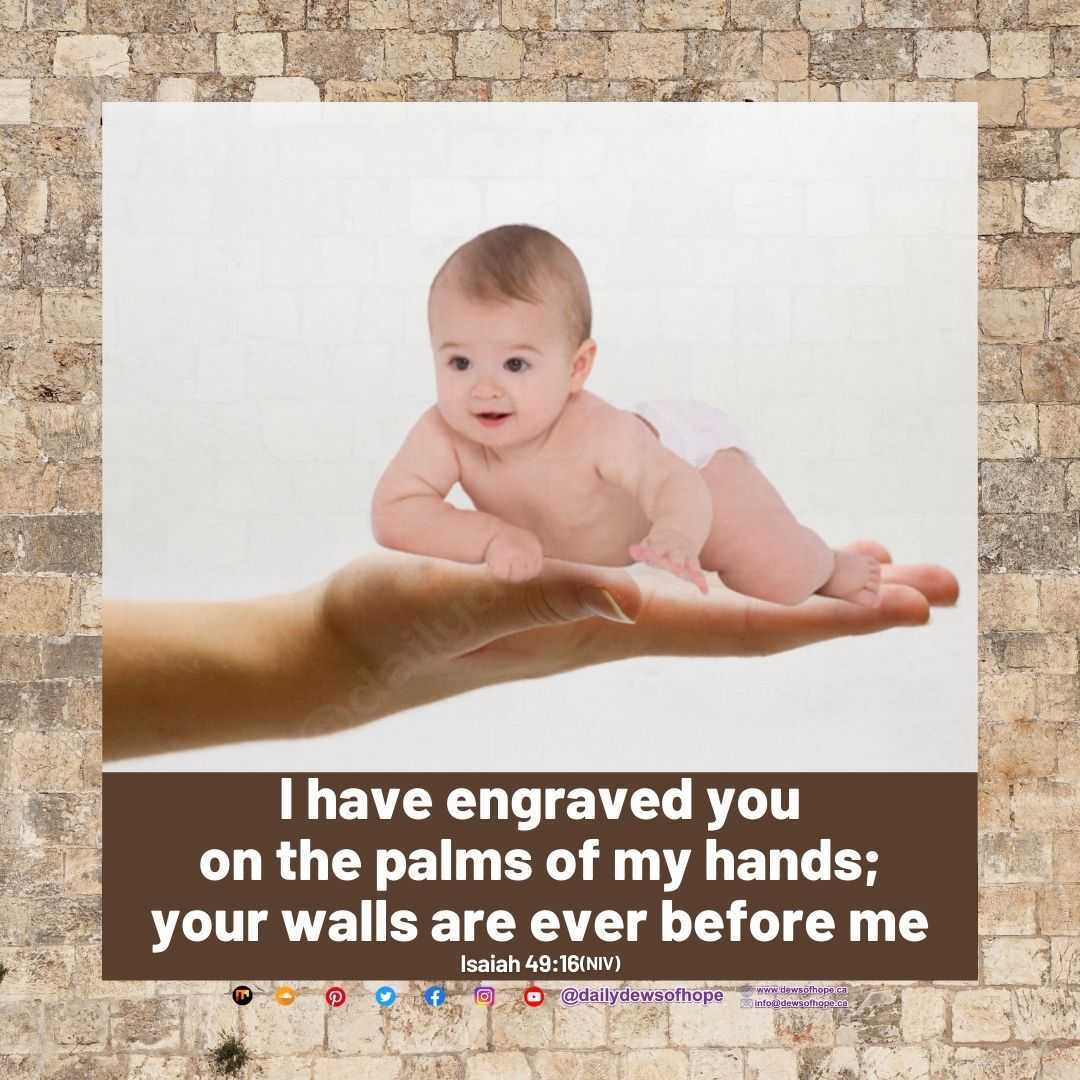 Please follow and like us: