I will not leave you until I have done what I have promised you. 
📖Genesis 28:15 (NIV)
Your Almighty God has promised to protect you. 
He will give you all the good things you are in need of. 
Your Almighty Father is incapable of lying and His words never return to Him void. 
Rest in His protection and be comforted by His Promises at all times. 
.
#DailyDewsofHope #DailyDevotion
🌐 www.dewsofhope.ca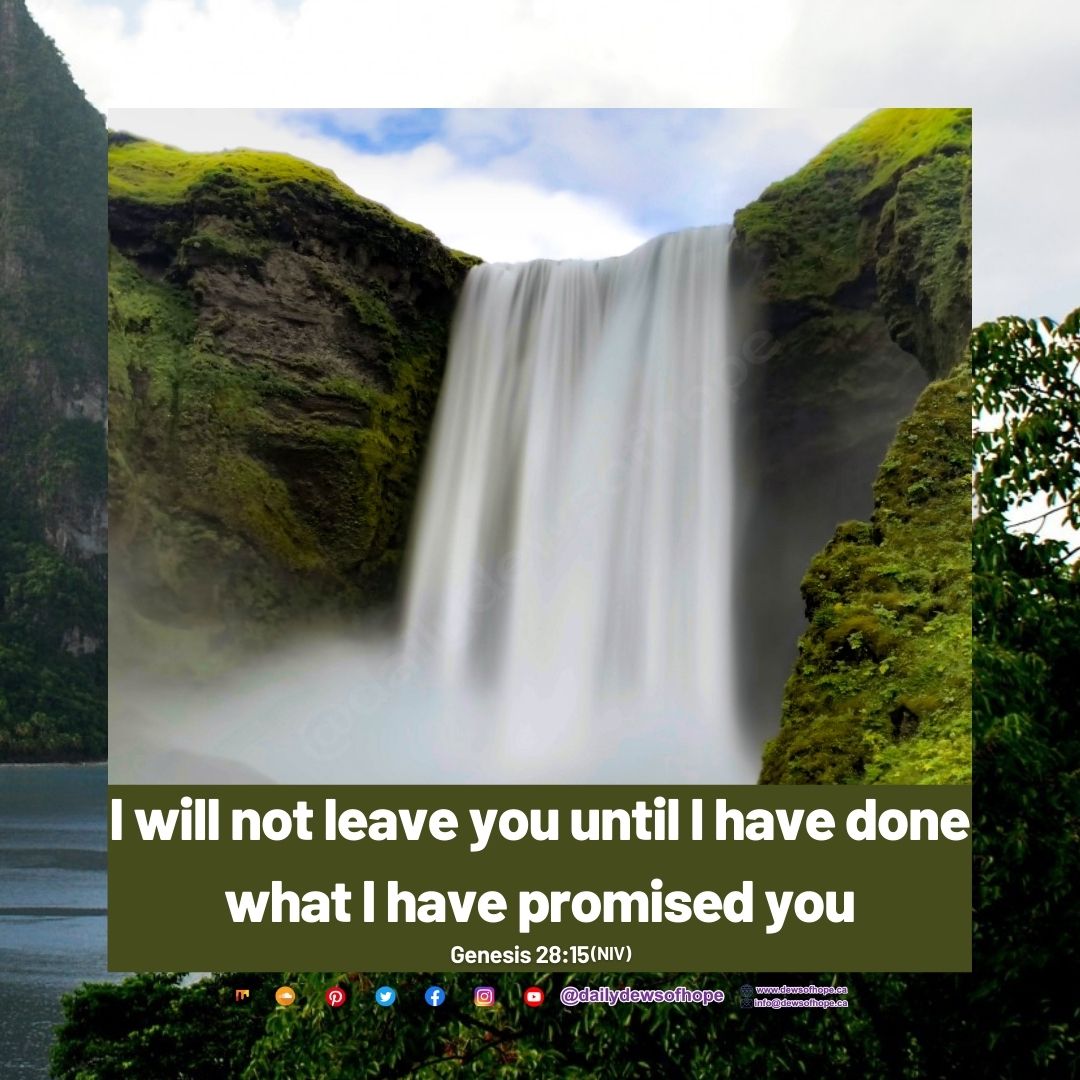 Please follow and like us: