Honor the Lord with your wealth, with the firstfruits of all your crops  
?Proverbs 3:9 (NIV)
Love the Lord with all your heart, with all your soul, and with all your strength. 
The earth is the Lord's, and everything in it. 
Honor the Lord first and foremost with all the blessings He has bestowed upon you. 
Let us do everything wholeheartedly for the Lord in whatever we do. 
.
#DailyDewsofHope #DailyDevotion
? www.dewsofhope.ca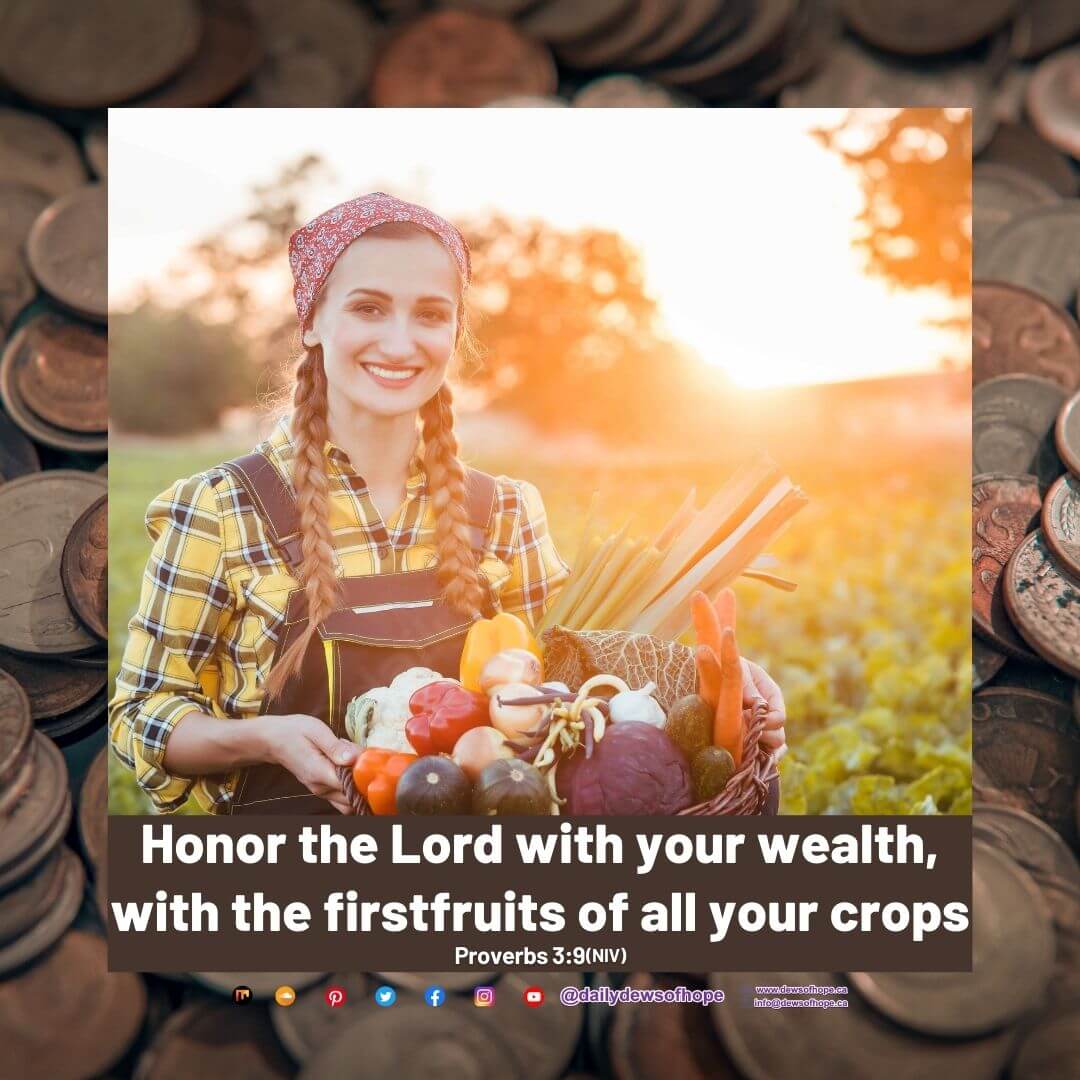 Please follow and like us: