For the Lord gives wisdom, and from His mouth come knowledge and understanding. 
 📖Proverbs 2:6(NIV)
The fear of the Lord is wisdom. 
God will give us the Spirit of wisdom and revelation, so that we may know Him better. 
When you know the way of the Lord, wisdom will enter your heart, and knowledge will be pleasant to your soul. 
Seek every day the presence of God who gives generously the wisdom to all. 
#DailyDewsofHope #DailyDevotion
🌐 www.dewsofhope.ca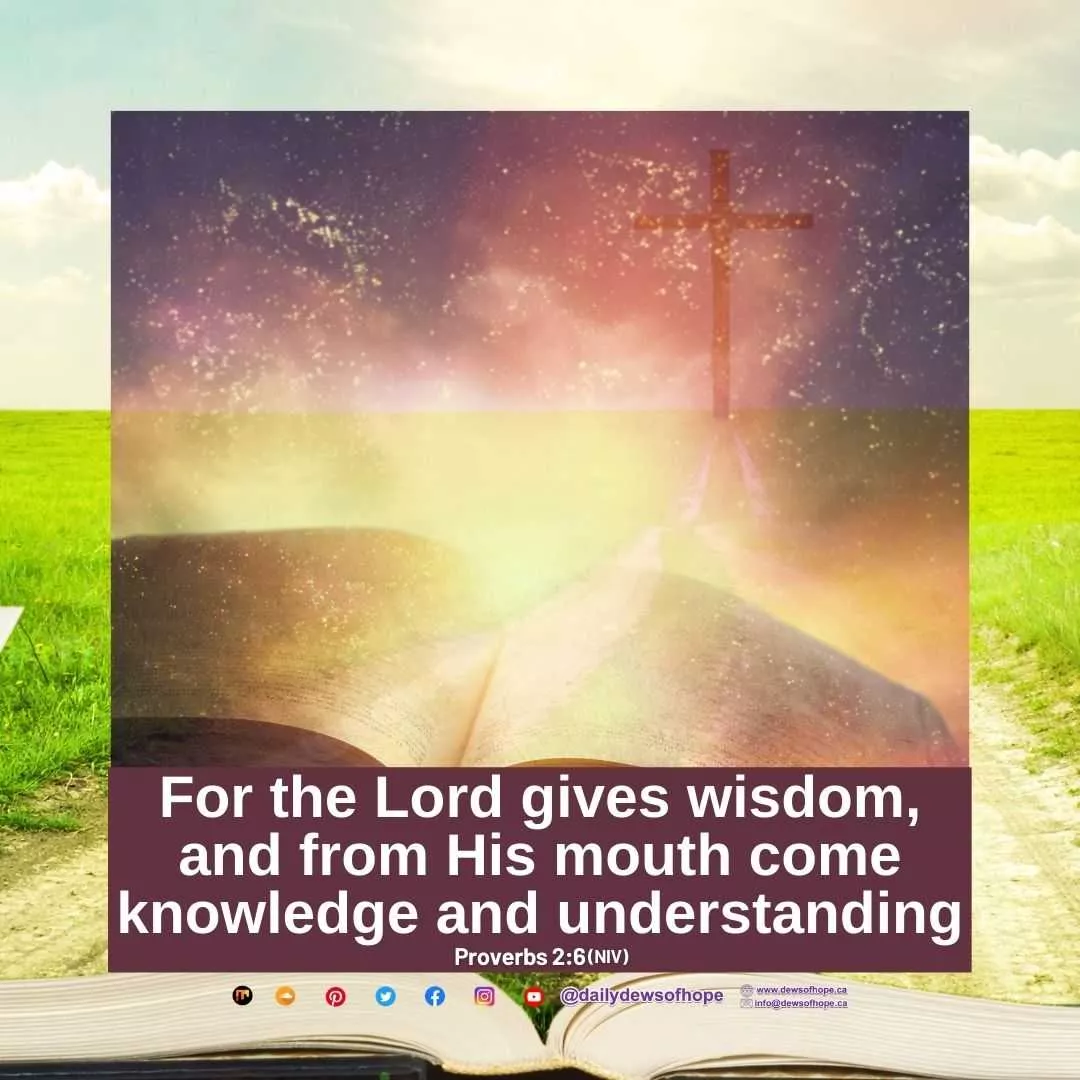 Please follow and like us: