The fruit of the righteous is a tree of life,
and he who wins souls is wise.
Proverbs 11:30(NIV)
---
God will always make us to triumph in Christ, as we are made righteous by Christ.
The one who stands firm to the end will be saved.
To the one who is victorious, God will give the right to eat from the tree of life.
In these days of grace lead many souls to the righteousness of Christ, and let you shine forever.
#DailyDewsofHope #DailyDevotion
www.dewsofhope.ca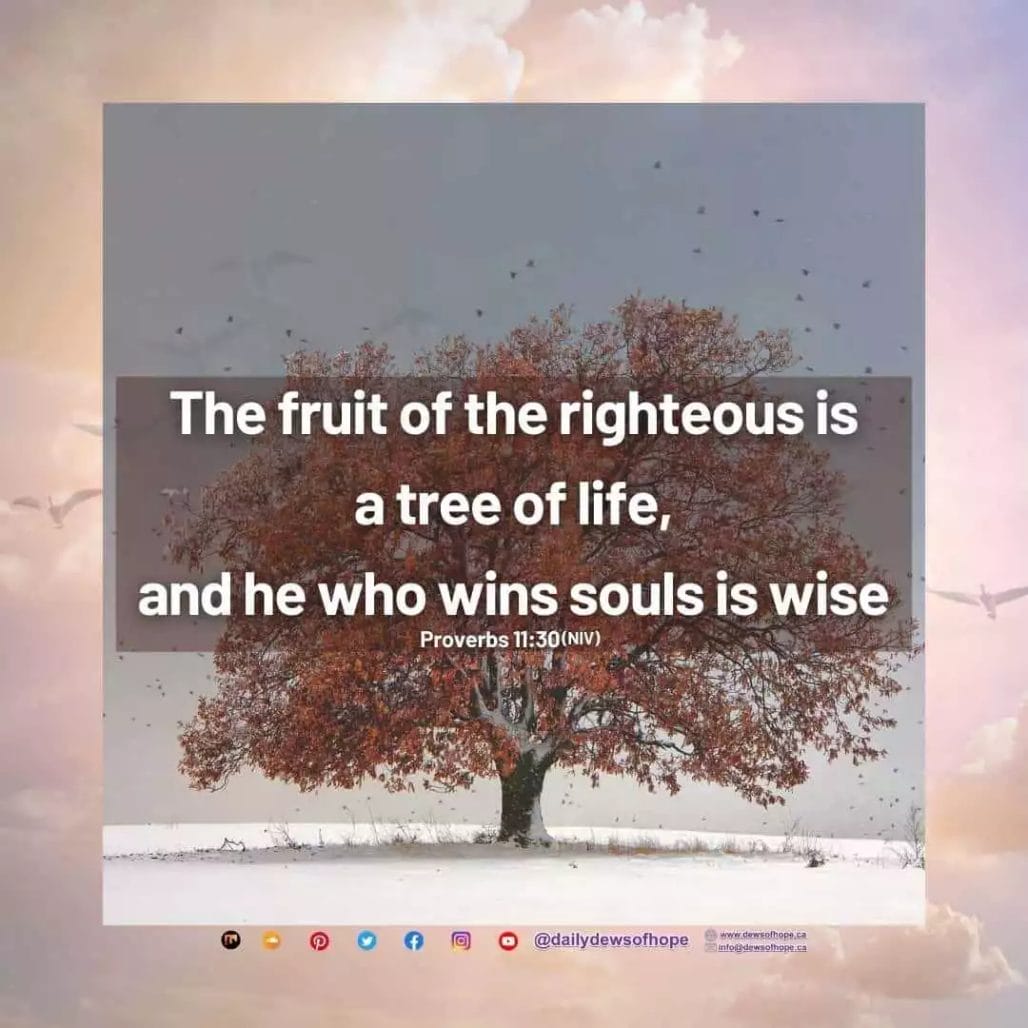 Please follow and like us: