I call out to the Lord, and He answers me from His holy mountain.    
📖Psalm 3:4(NIV)

---
Call on Lord God Almighty for help in desperate times. 
He is so close when you are in the midst of the storm. 
When you are afraid, run into His Chambers. 
Be strong in your faith always and God will answer your prayers. 
#DailyDewsofHope #DailyDevotion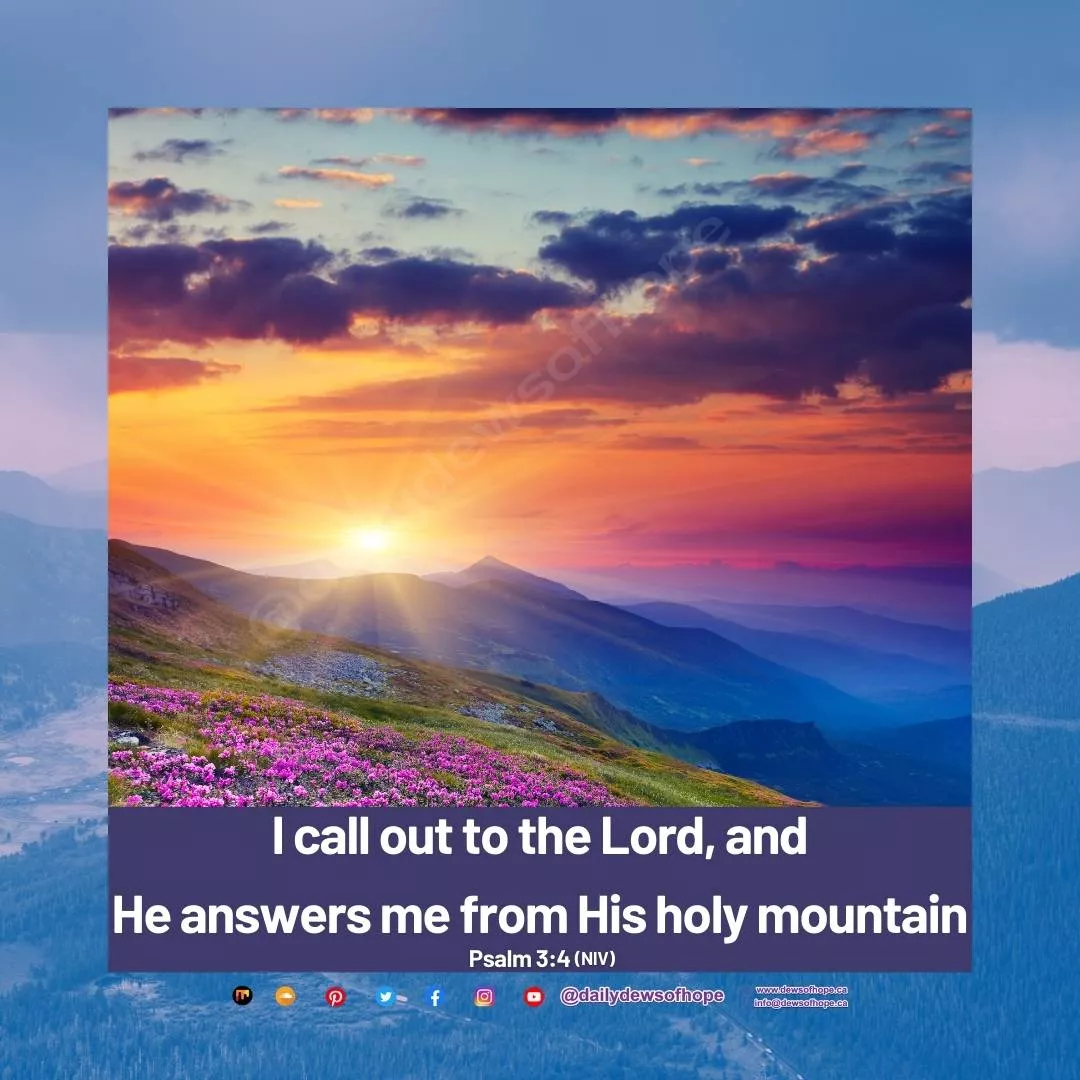 Please follow and like us: