For the Lord takes delight in His people; He crowns the humble with victory. 
📖Psalm 149:4 (NIV)
When you humble yourself before the Lord Almighty, He will exalt you. 
He will save His beloved children from all harm. 
The Lord delighteth in the way of the righteous and makes firm their steps. 
Live a God-pleasing life and walk in His ways forever. 
#DailyDewsofHope #DailyDevotion
🌐dewsofhope.ca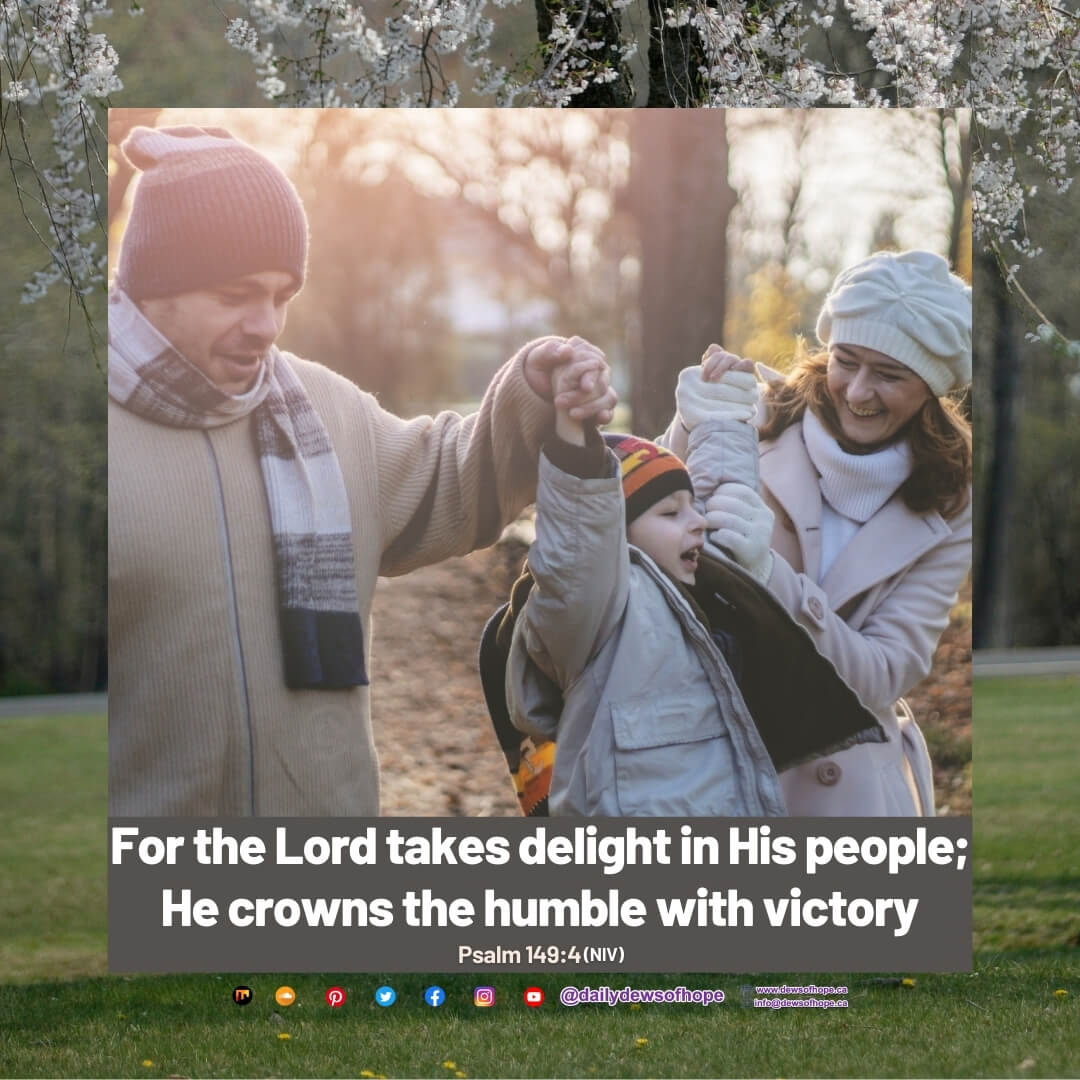 Please follow and like us: