For no word from God will ever fail.
📖Luke 1:37 (NIV)
God has done amazing things more than what we have asked for in our lives.
There is no one else who can love us as our God.
Live according to His will and dedicate your life to Him.
Don't give up. You will experience miracles along the way.
#DailyDewsofHope #DailyDevotion
🌐dewsofhope.ca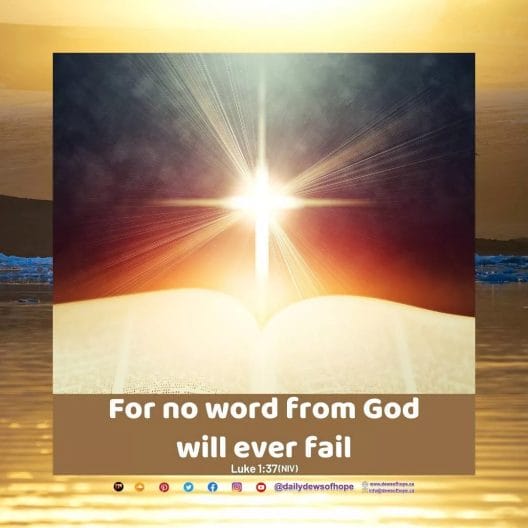 Please follow and like us: