"I tell you, whoever publicly acknowledges me before others, the Son of Man will also acknowledge before the angels of God"

?Luke 12:8(NIV)
---
In these challenging perilous times, many are ashamed to reflect Christ and to witness Him in their lives.
Instead of seeking our Lord Almighty who never rejects anyone only in times of need, let us have unfailing faith in Christ in all our challenges and in any circumstance.
We will take heart when we face tribulation in this world as we have Christ for us who has overcome the world.
#DailyDewsofHope #DailyDevotion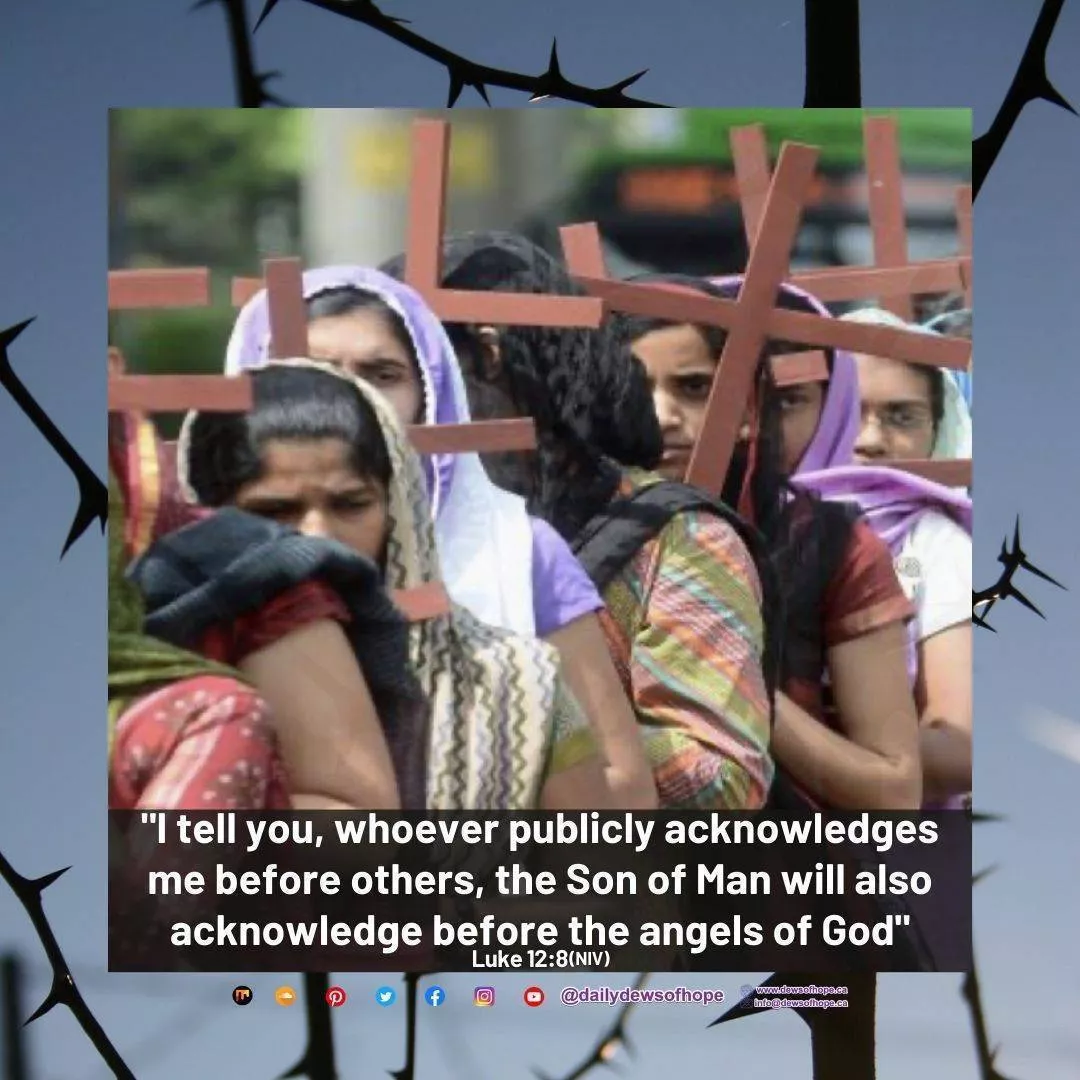 Please follow and like us: