Heaven and earth will pass away, but My words will never pass away. 
📖Matthew 24:35(NIV)
The word of God is alive and active; it is a lamp to our feet and a light to our path. 
God's word is truth and it sanctifies us and gives us life. 
The word of the Lord will accomplish what He desires and achieve the purpose for which He sent it. 
Almighty Lord sends His word to His children and heals them and saves them from destruction. 
#DailyDewsofHope #DailyDevotion
🌐dewsofhope.ca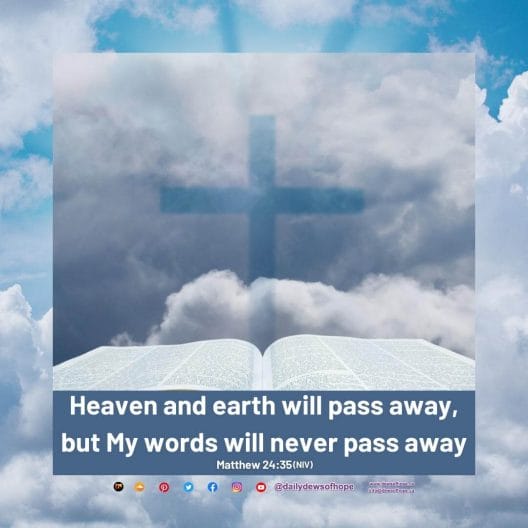 Please follow and like us: