…Like clay in the hand of the potter, so are you in my hand… 
📖Jeremiah 18:6 (NIV)
We are all children of the Lord, and we are all the work of His hand. 
The Lord has made us individually distinct according to His will and for His glory. 
We are created in Christ Jesus to do good works. 
For we are God's handiwork, let us know His will and abide in Him. 
.
#DailyDewsofHope #DailyDevotion
🌐 www.dewsofhope.ca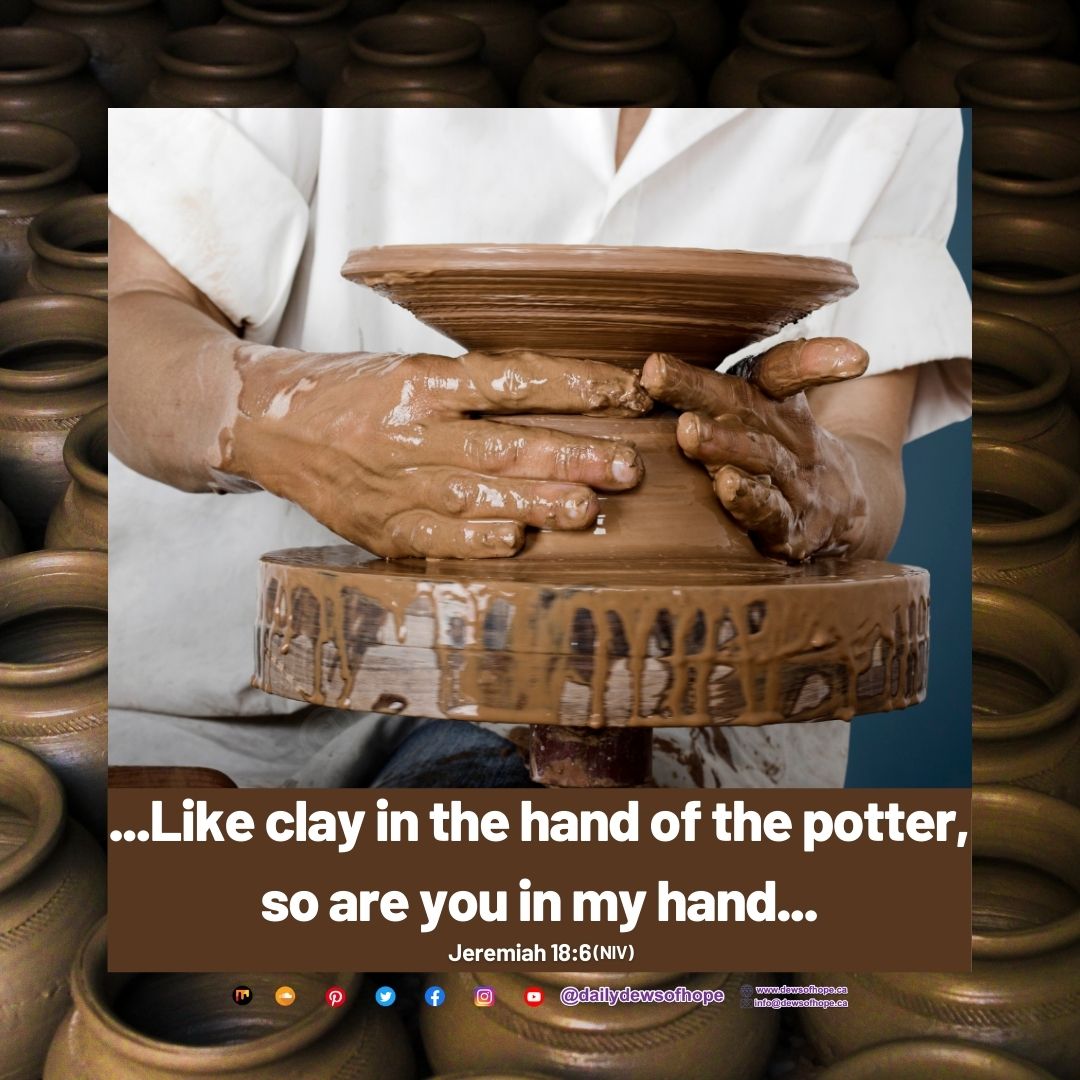 Please follow and like us: