My God will meet all your needs according to his glorious riches in Christ Jesus. 
📖Philippians 4:19 (NIV)
Look unto Almighty God for your daily needs and shortcomings. 
Even though all the gates are closed before you, the Lord is able to open the right way at the right time for His faithful. 
Do not worry; look unto Him, with faith and with all of your heart. 
Then all your needs will be fulfilled in Christ. 
#DailyDewsofHope #DailyDevotion
🌐dewsofhope.ca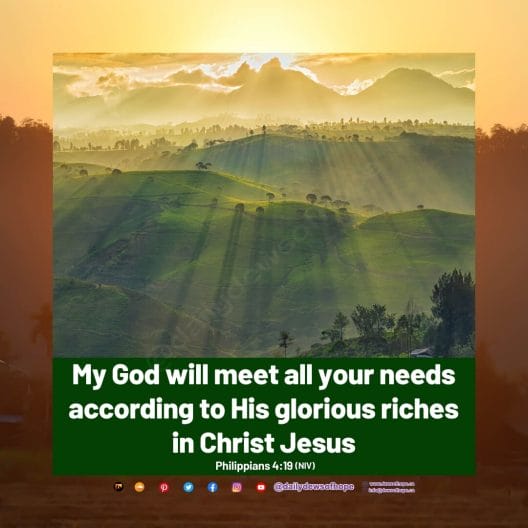 Please follow and like us: