And we know that in all things God works for the good of those who love Him, who have been called according to His purpose. 
📖Romans 8:28 (NIV)
Trust and live according to the will of God Almighty who establishes your steps. 
Those who seek the Lord lack no good thing. 
Give thanks in all circumstances and for everything to fulfill the will of God. 
When you live in the Lord, every intended harm by others against you, God will use it for His good plan for you. 
#DailyDewsofHope #DailyDevotion
🌐 www.dewsofhope.ca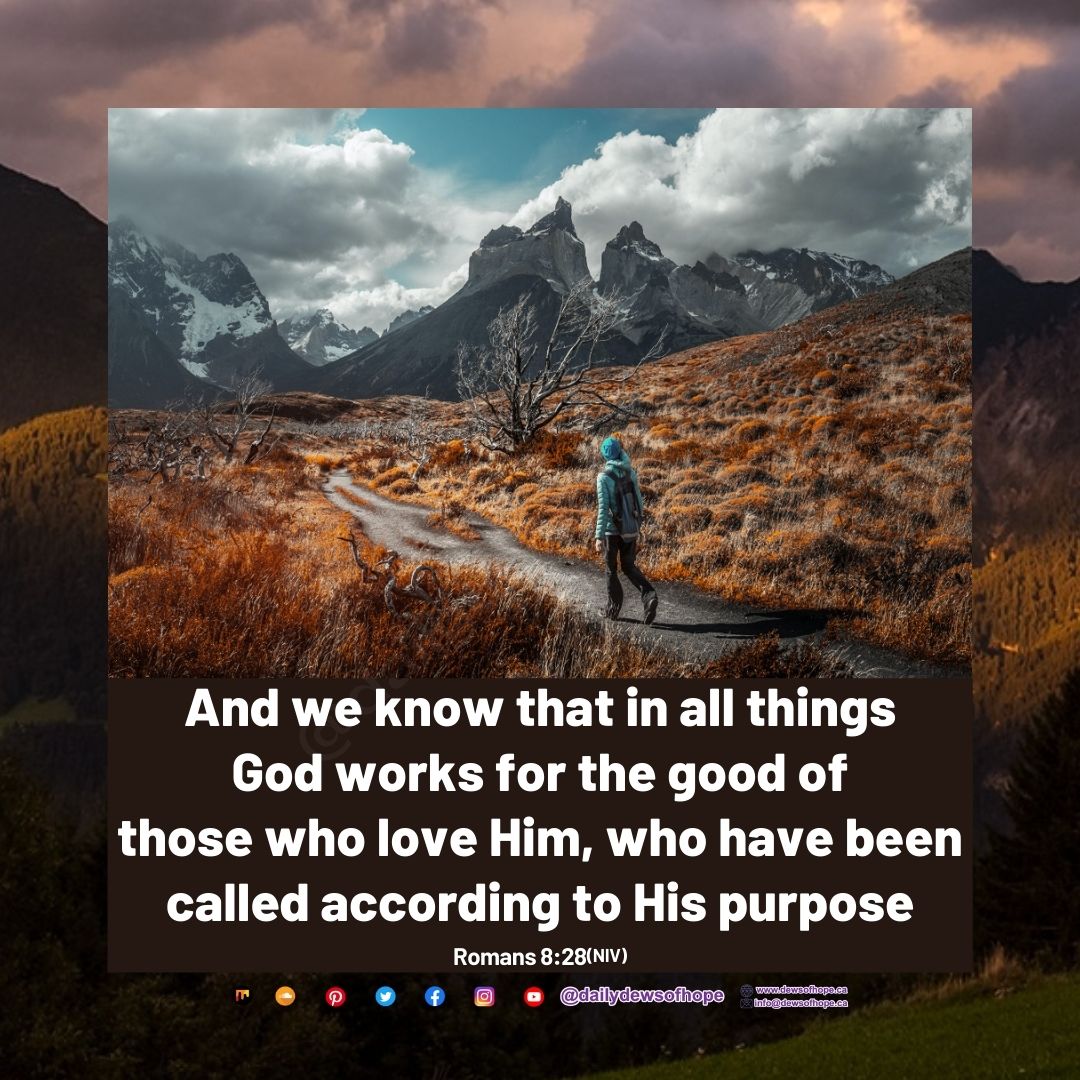 Please follow and like us: