Every word of God is flawless; He is a shield to those who take refuge in Him. 
📖Proverbs 30:5 (NIV)
Scriptures given by the Spirit of God never fail. 
You are protected by Him when you believe in His word. 
No harm will overtake those who depend on God Almighty alone. 
Meditate on the absolute truth and righteous word of the Lord, and walk in His ways forever. 
#DailyDewsofHope #DailyDevotion
🌐dewsofhope.ca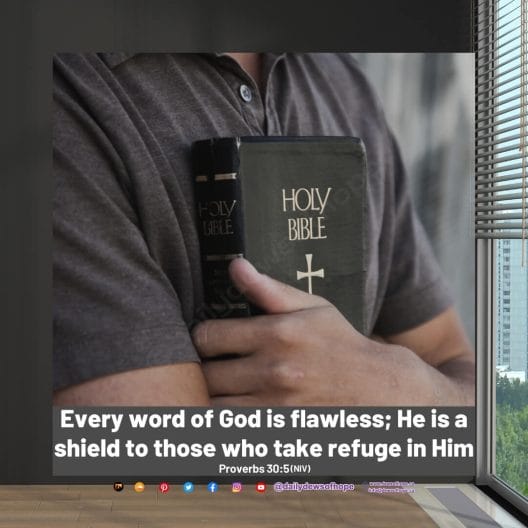 Please follow and like us: