Ask and you will receive, and your joy will be complete. 
📖John 16:24(NIV)
Love righteousness and hate wickedness; God will anoint you with the Oil of Joy.
Even if you do not know how to pray, the Holy Spirit prays for you according to God's will.
When we pray in the name of the Lord we are assured of healing, peace, life, deliverance, and miracles.
Whatsoever you ask in the name of the Lord with His strength it shall be granted unto you. 
#DailyDewsofHope #DailyDevotion
🌐 www.dewsofhope.ca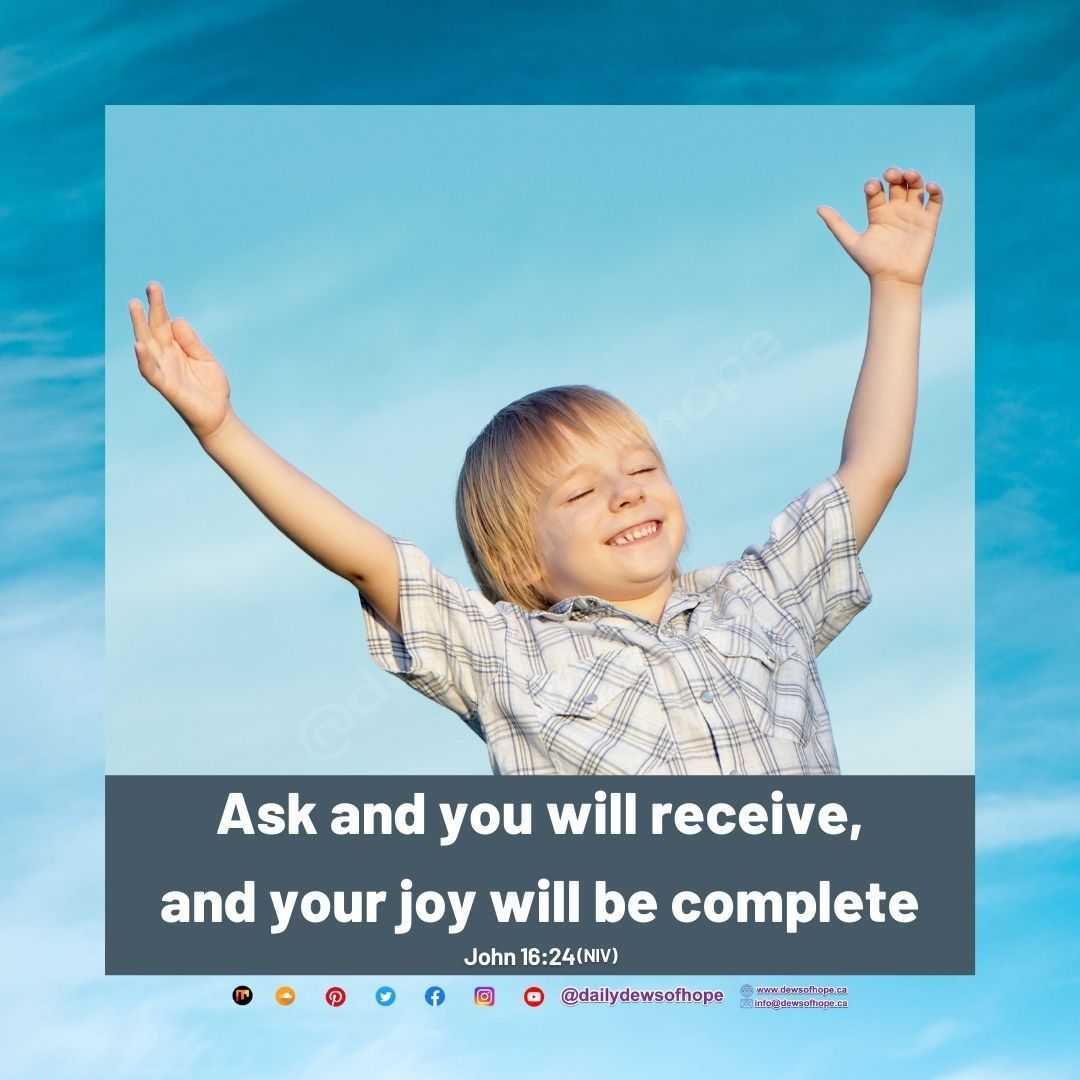 Please follow and like us: