Keep me safe, my God, for in you I take refuge. 
📖Psalm 16:1 (NIV)
Children of God do not worry about everything as God is their shield. 
Though many calamities surround you, the hand of God will protect you. 
Almighty Lord, who never fails His promises is your secure fortress. 
Believe that victory is sure when you hide yourself in our Mighty Savior who protects us. 
.
#DailyDewsofHope #DailyDevotion
? www.dewsofhope.ca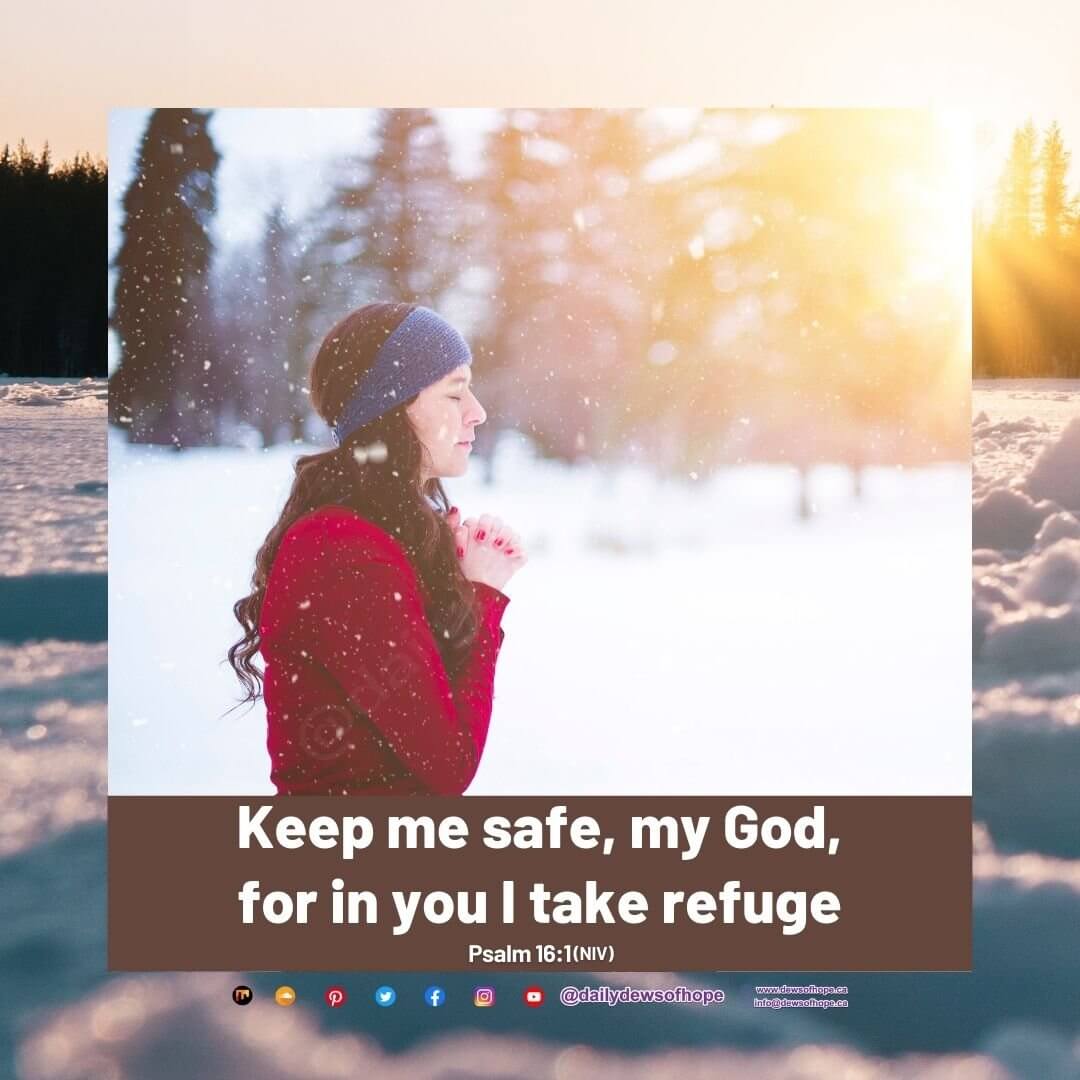 Please follow and like us: