…be strong in the Lord and in His mighty power. 
📖Ephesians 6:10 (NIV)
The Word of God, which is alive and powerful, strengthens us. 
We have a God who gives strength to the weary and increases the power of the weak. 
We can do all things through Christ, who gives us strength. 
We are more than conquerors through Him who loves us. 
#DailyDewsofHope #DailyDevotion
🌐dewsofhope.ca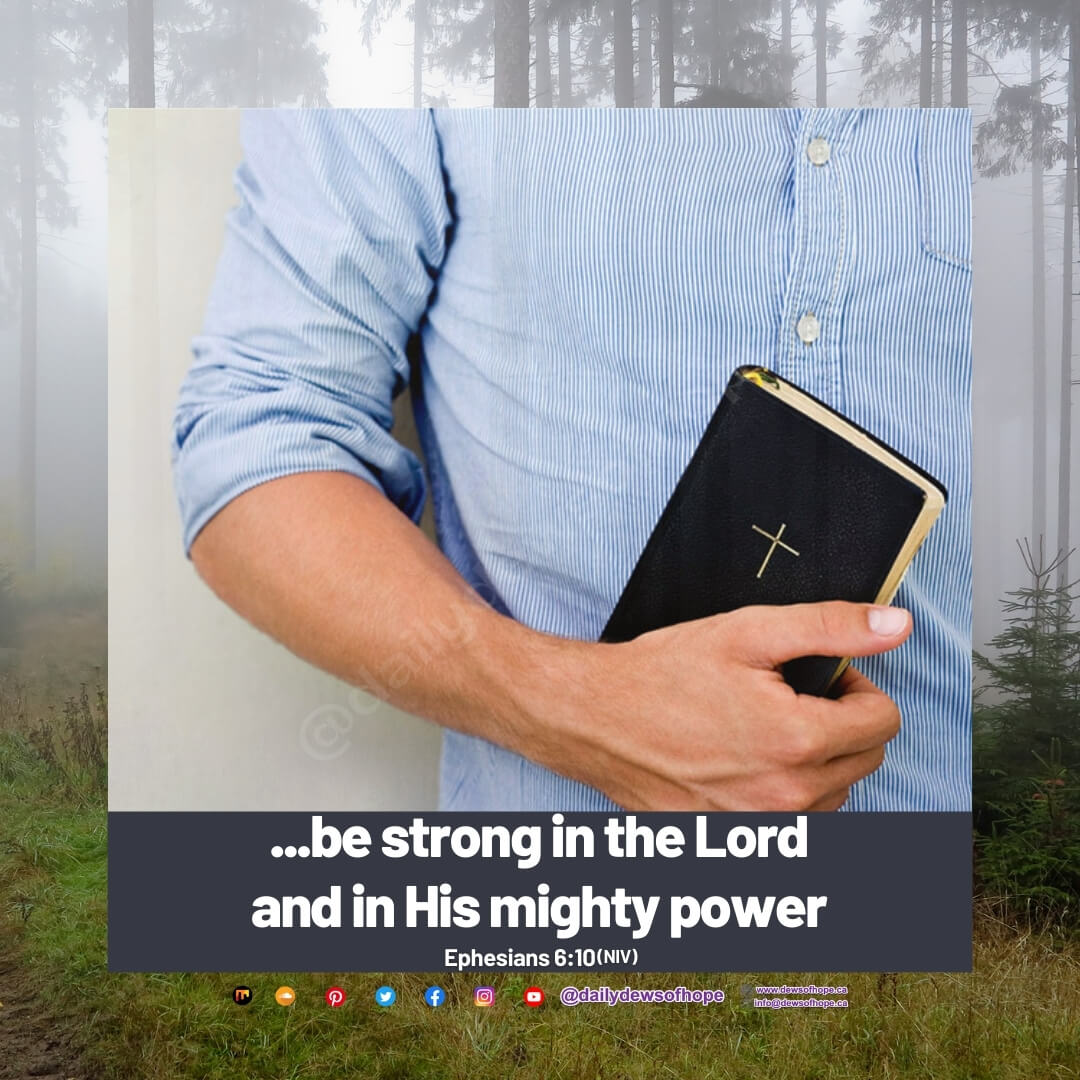 Please follow and like us: