But for you who revere my name, the sun of righteousness will rise with healing in its rays. 
📖Malachi 4:2 (NIV)
We must be filled with the knowledge of the Lord our Righteousness. 
God desires us to live a life clothed in His righteousness. 
In the days of tribulation, God is the refuge for those living according to His will. 
God will give comfort and strength to His beloved children. 
#DailyDewsofHope #DailyDevotion
🌐dewsofhope.ca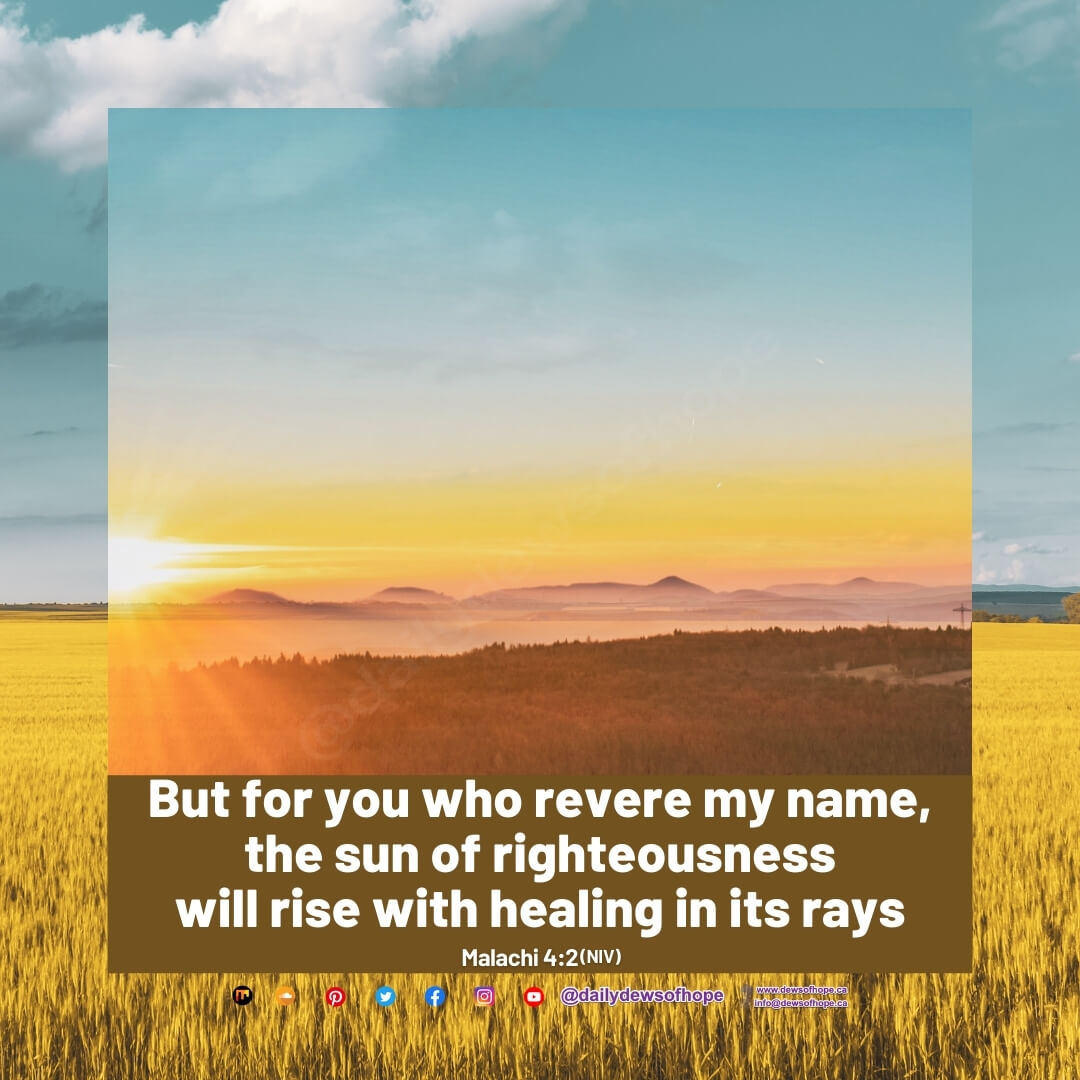 Please follow and like us: