You have kept your promise because you are righteous. 
📖Nehemiah 9:8 (NIV)
The Lord is righteous in all His ways and faithful in all He does. 
He is able to fulfill with His mighty hand all the promises He made to His children. 
Not one of all the Lord's good promises to His people failed. 
Wait for the Lord's time and receive your eternal blessing. 
#DailyDewsofHope #DailyDevotion
🌐dewsofhope.ca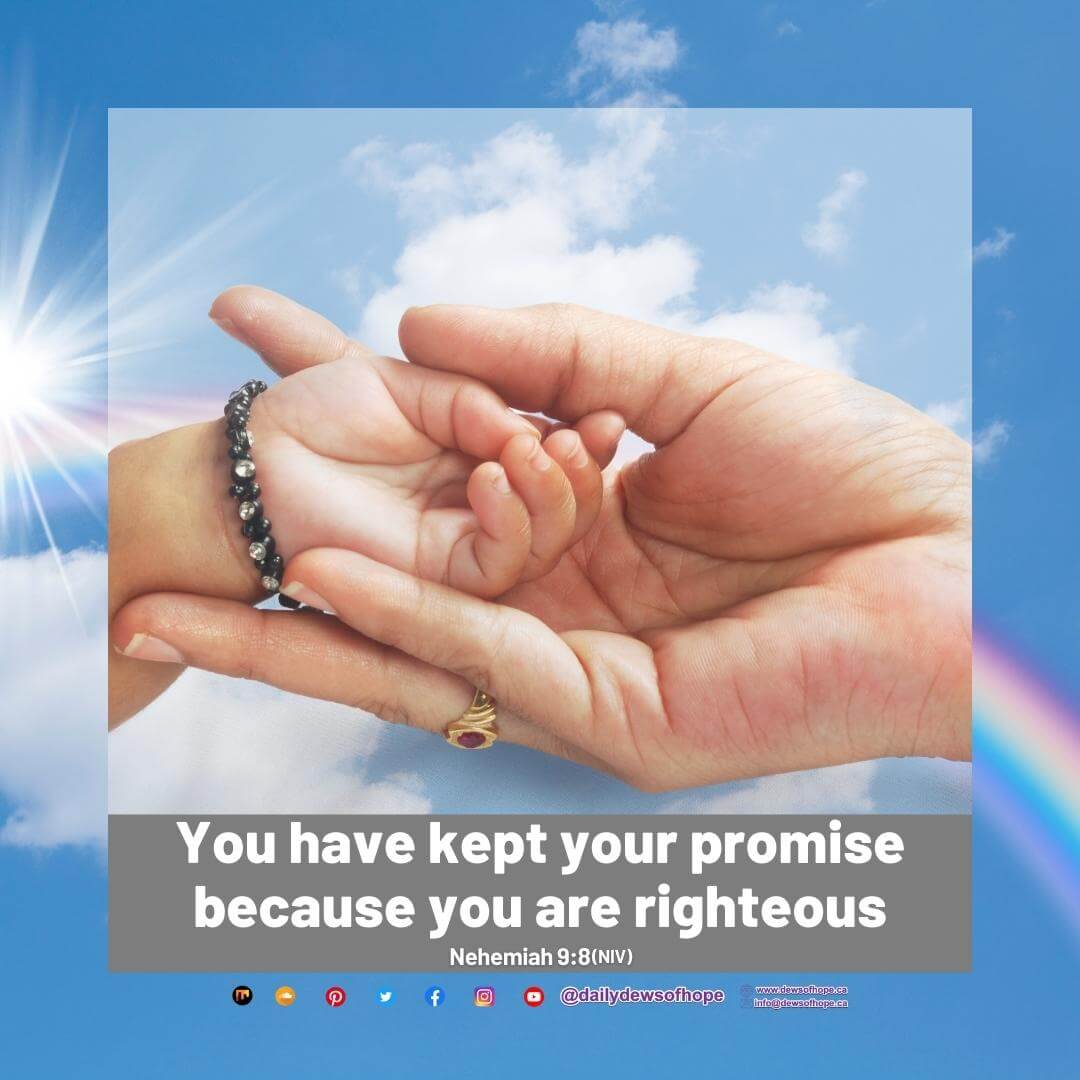 Please follow and like us: