…the noble make noble plans, and by noble deeds they stand. 
📖Isaiah 32:8 (NIV)
The Lord knows the days of the upright and approves of our good works. 
The Lord blesses abundantly the lives of the generous. 
Our God is pleased when we do good and share with others. 
Being steadfast in the Lord Almighty, let us glorify Him through our good deeds. 
#DailyDewsofHope #DailyDevotion
🌐dewsofhope.ca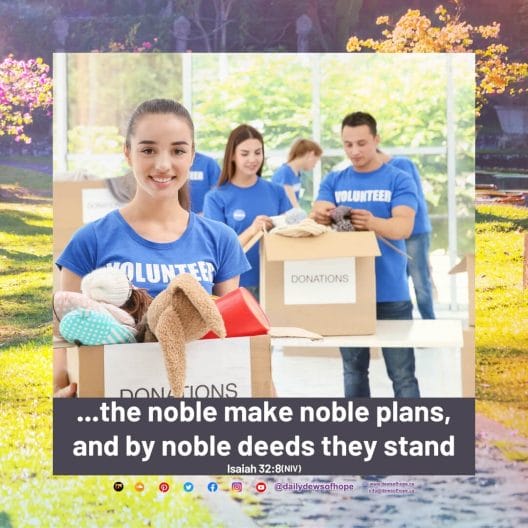 Please follow and like us: