Be strong and very courageous. Be careful to obey all the law my servant Moses gave you; do not turn from it to the right or to the left, that you may be successful wherever you go. 
📖Joshua 1:7(NIV)
We have a loving Heavenly Father who encourages us in hopeless situations. 
He strengthens us when we are weak. 
He will bless you and lift you up when you hear Him and obey. 
Be steadfast in Lord Almighty's way and witness Him wherever you go. 
#DailyDewsofHope #DailyDevotion
🌐dewsofhope.ca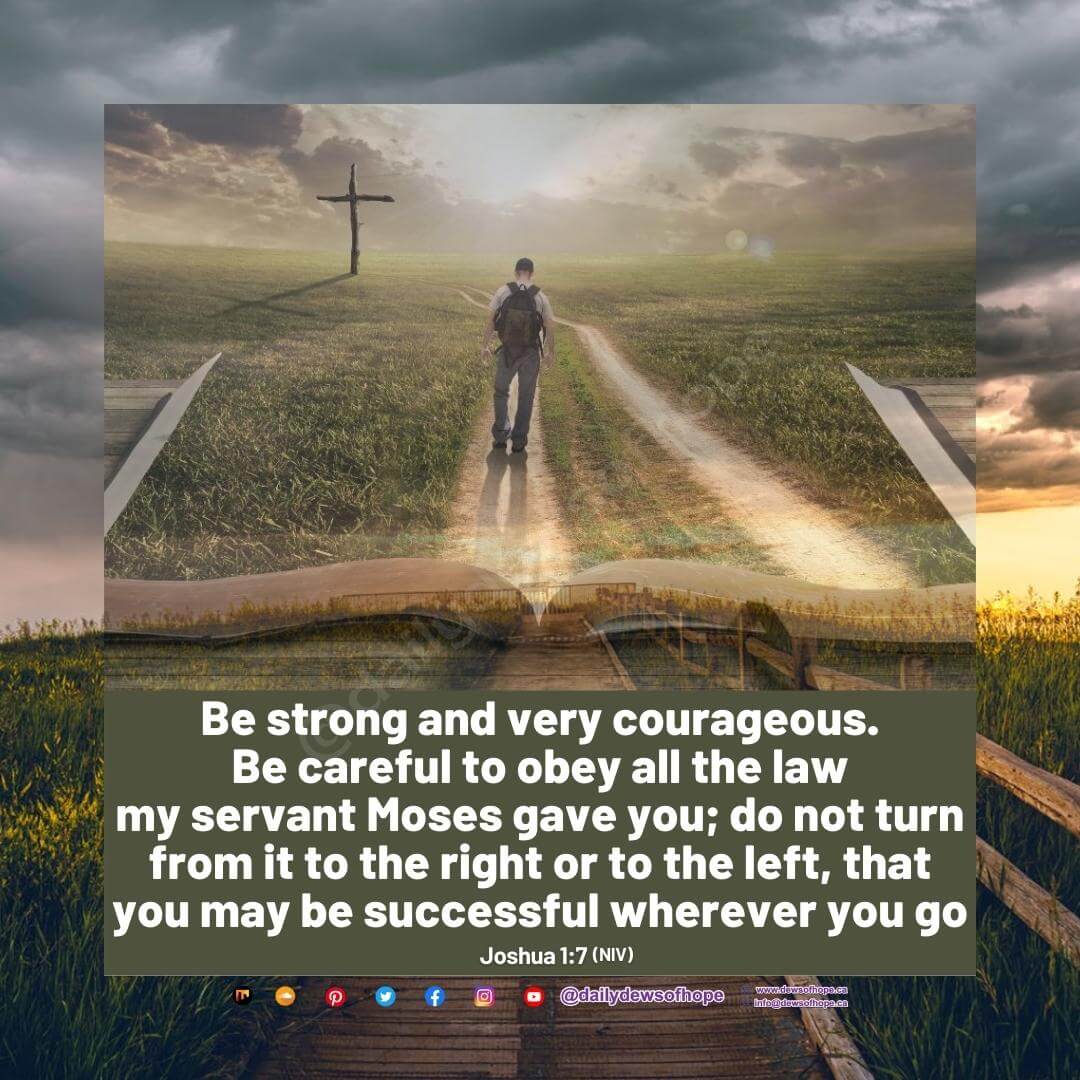 Please follow and like us: