Surely God does not reject a blameless man or strengthen the hands of evildoers. 
📖Job 8:20 (NIV)
These are perilous times when the wicked and unjust will prevail. 
Hate their evil ways and abide in the Lord and live a pleasing life to Him. 
The Lord is a shield to those whose walk is blameless. 
The Lord Almighty watches over the way of the righteous, and He will not forsake them. 
.
#DailyDewsofHope #DailyDevotion
? www.dewsofhope.ca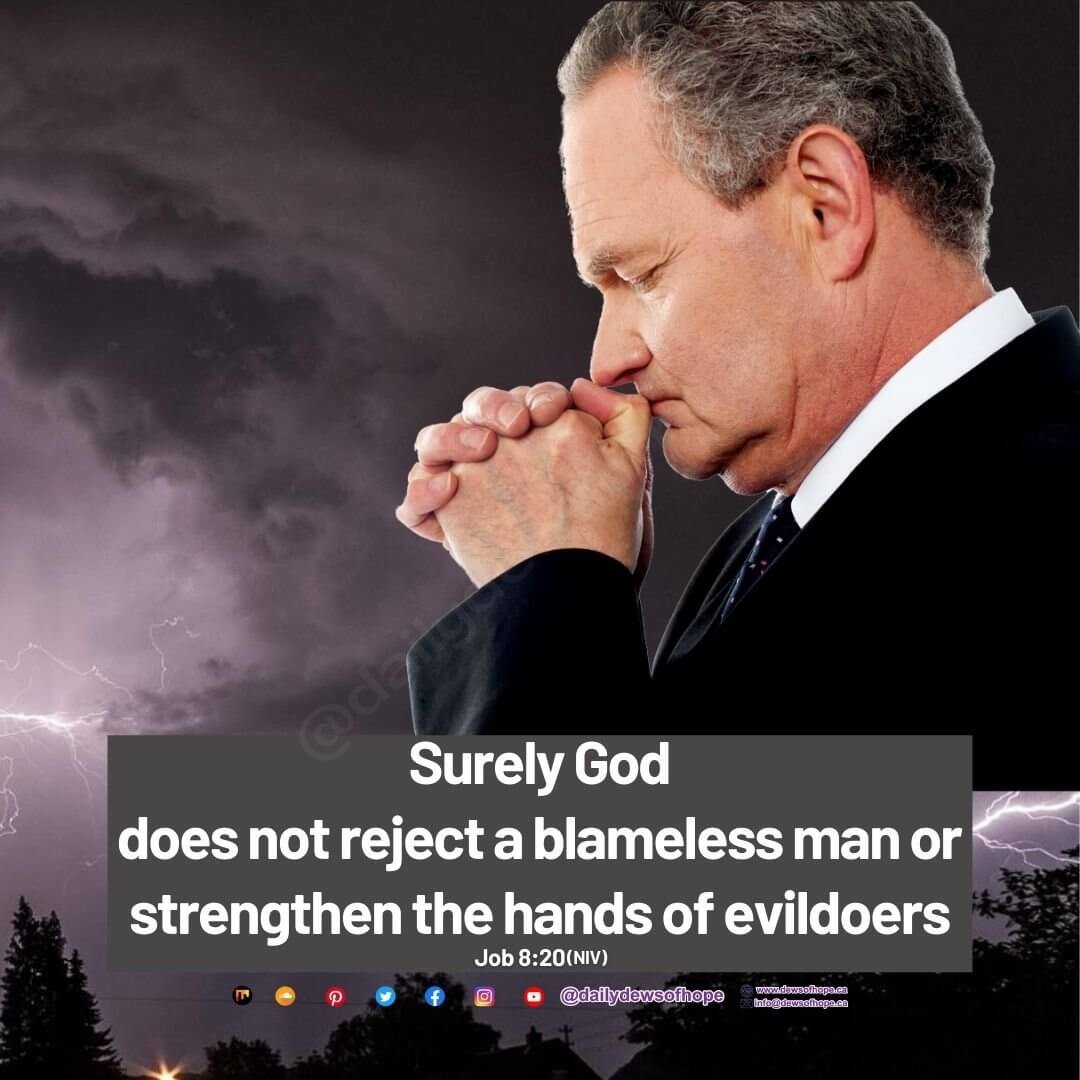 Please follow and like us: