My Presence will go with you. 
📖Exodus 33:14(NIV)
---
God has been good, and He protected you every day until now. 
Trust and Believe your Lord with your whole heart in all of your situations. 
The Lord God Almighty is with you. 
Leap forward in faith, remain in His presence, and receive your blessings. 
#DailyDewsofHope #DailyDevotion
🌐 www.dewsofhope.ca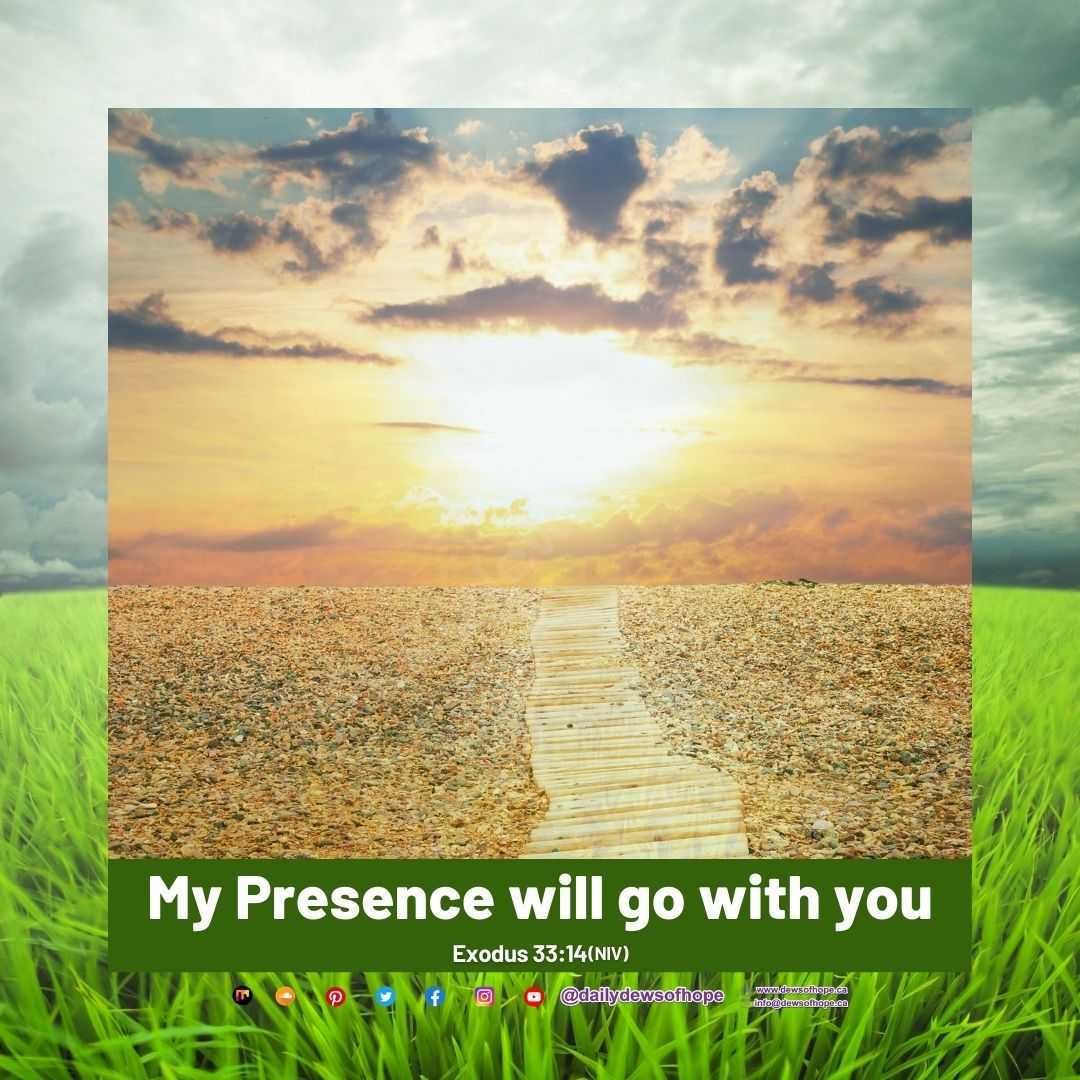 Please follow and like us: