Praise be to God, who has not rejected my prayer or withheld His love from me!
📖Psalm 66:20 (NIV)
Loving Heavenly Father will surely give you good gifts when you ask Him in prayer.
Our Lord has promised that everyone who asks receives.
Seek the Lord with all your heart, and He will protect you by His grace.
Take delight in the Lord who never forsakes you, and He will give you the desires of your heart.
#DailyDewsofHope #DailyDevotion
🌐 www.dewsofhope.ca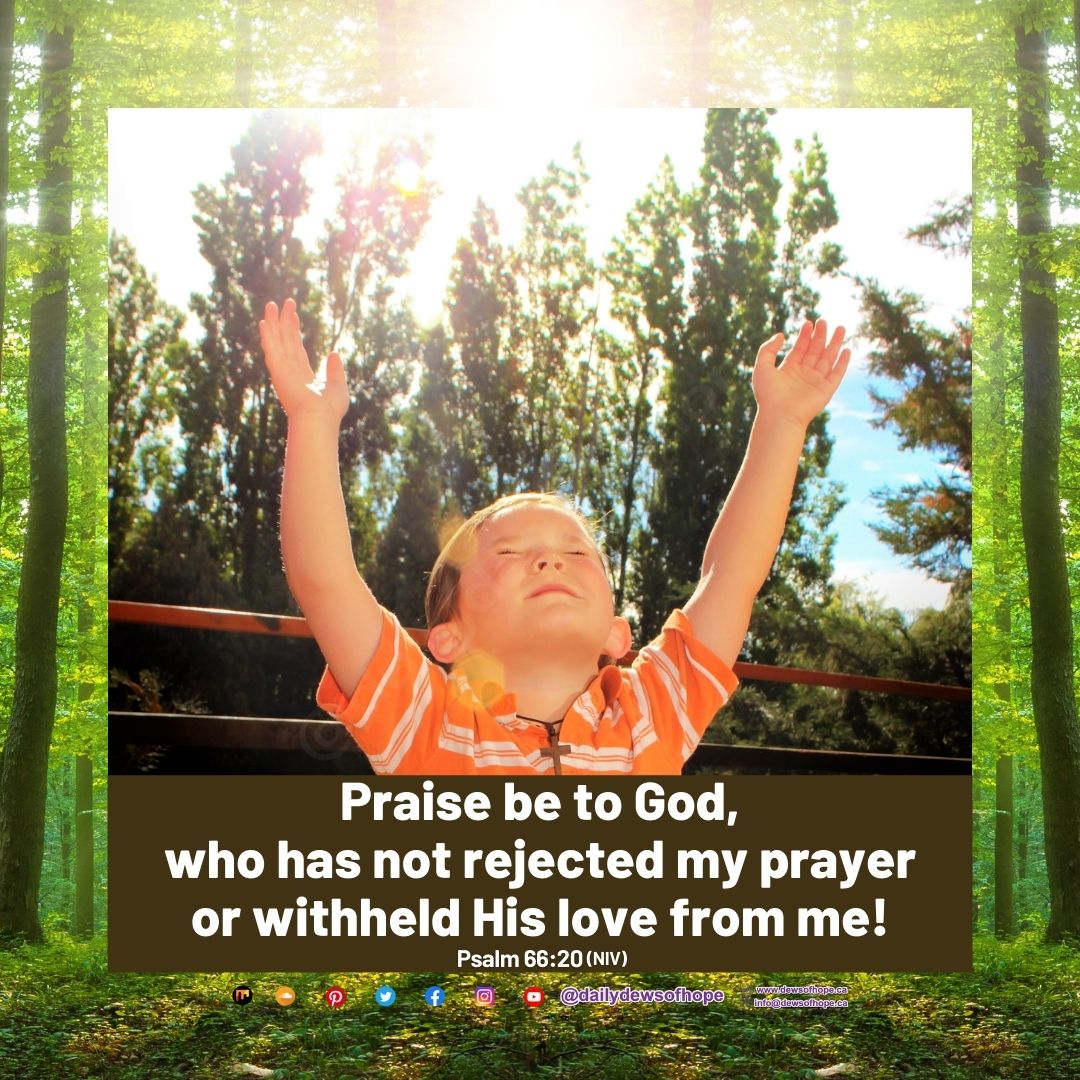 Please follow and like us: