How good and pleasant it is when God's people live together in unity!
📖Psalm 133:1 (NIV)
It is good for the children of the Lord to agree with one another, with no divisions and be perfectly united in mind and thought.
Being clothed in love, holding each other in prayer will please God.
Let's get rid of the bitterness among us and be bound in the love of God.
Let us love one another while abiding in the Lord.
#DailyDewsofHope #DailyDevotion
🌐dewsofhope.ca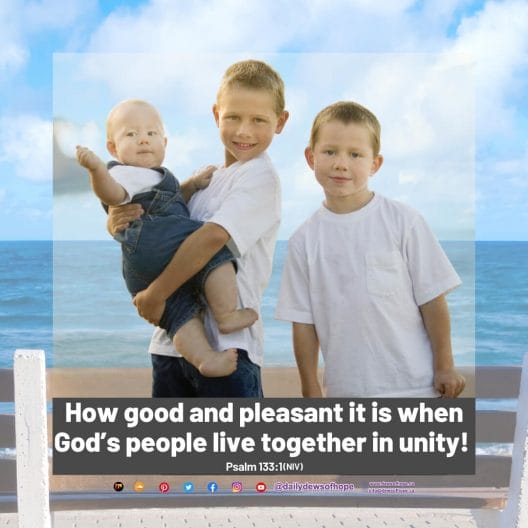 Please follow and like us: