Your beginnings will seem humble, so prosperous will your future be. 
 📖Job 8:7(NIV)
In today's circumstances, you may be worried about your future. 
Do not dwell on the past; Look to the Lord alone who is doing a new thing for you. 
God who is thinking of you, has prosperous plans to give you the result you are expecting. 
Believe in God alone who is waiting to bless you abundantly. 
#DailyDewsofHope #DailyDevotion
🌐 www.dewsofhope.ca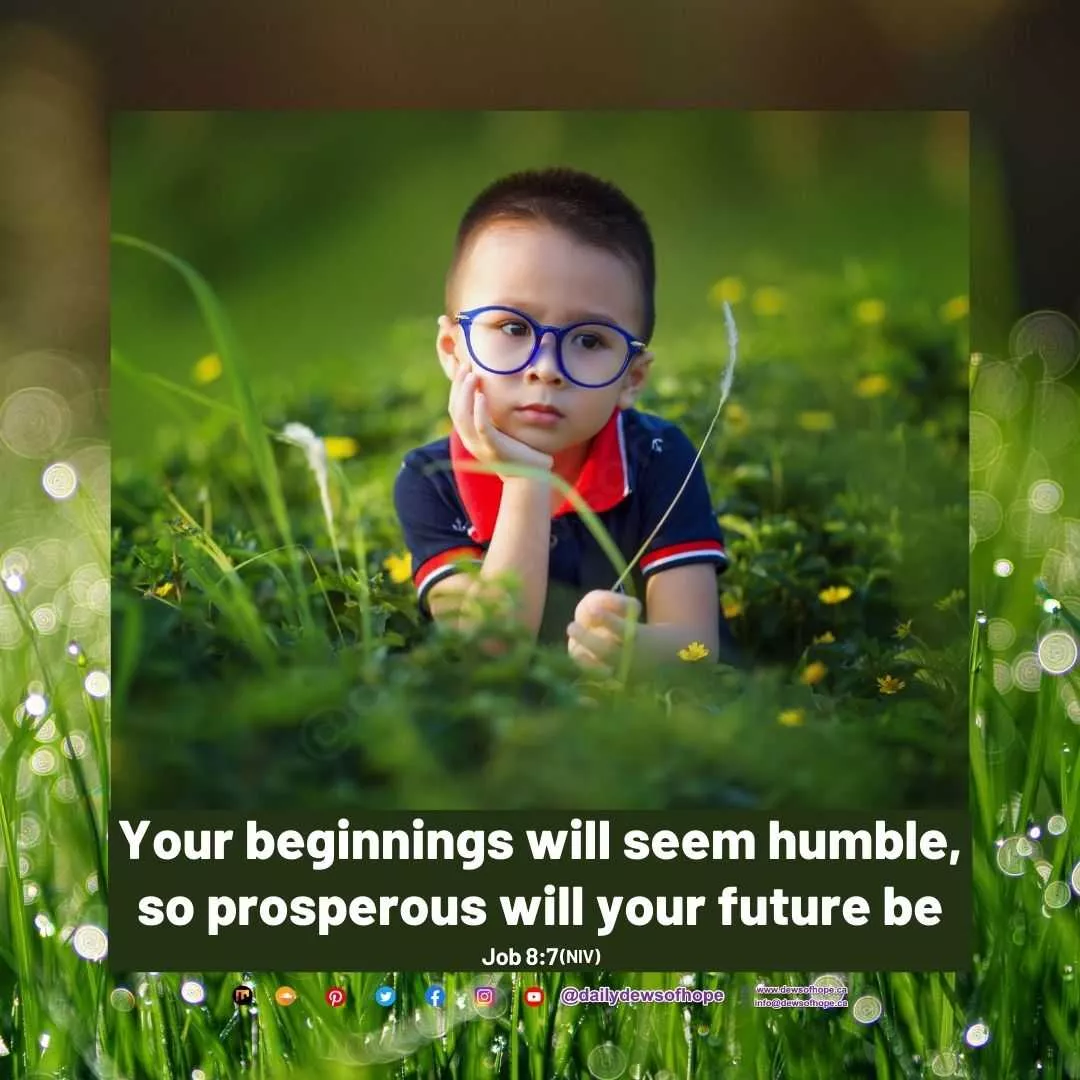 Please follow and like us: