The Lord, the King of Israel, is with you;
never again will you fear any harm. 
📖 Zephaniah 3:15(NIV)
---
When our Mighty God is on our side, no evil can reach us. 
Lord Almighty will never leave you when you live a God-pleasing life. 
He will even make your enemies live at peace with you. 
Believe God alone and wait on Him. 
#DailyDewsofHope #DailyDevotion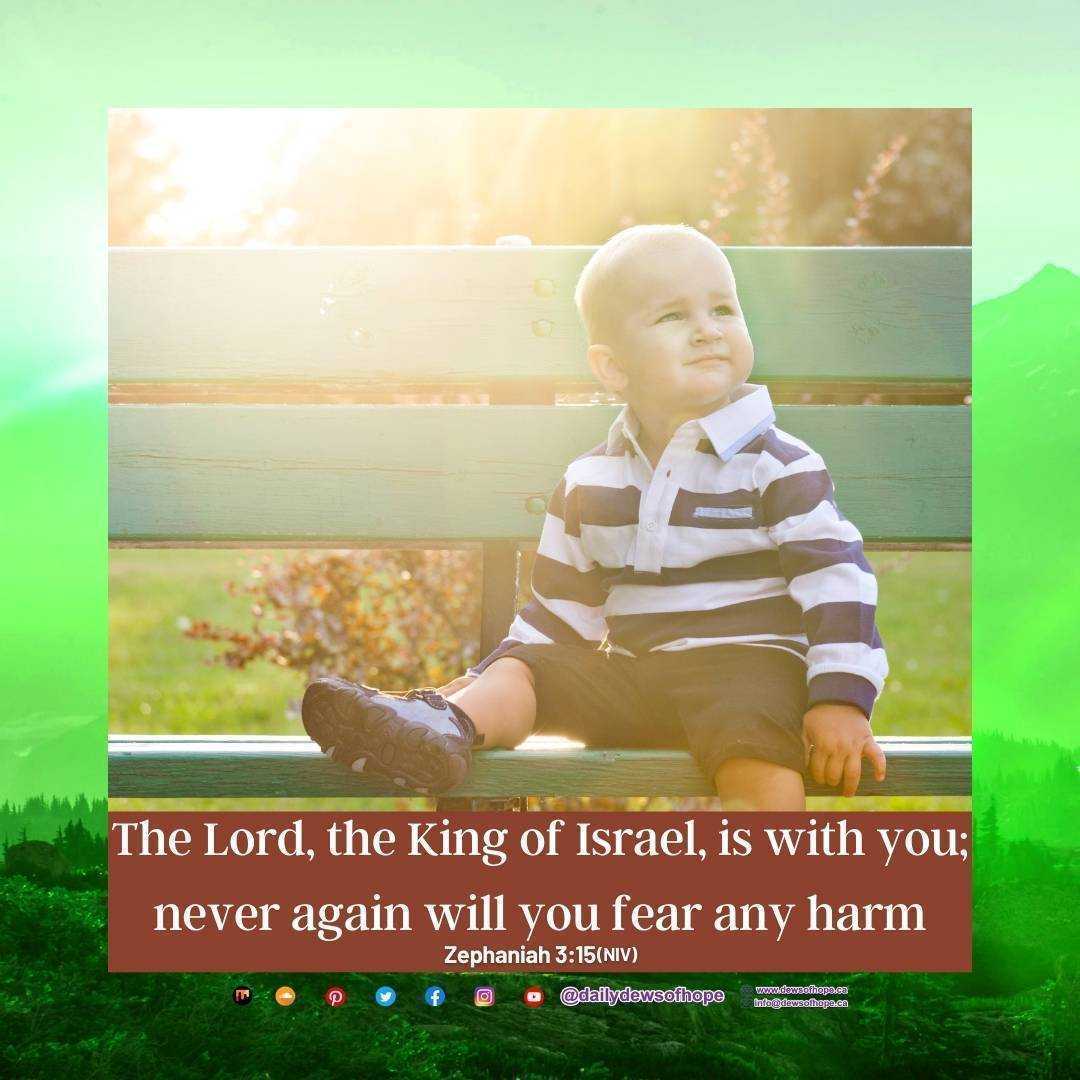 Please follow and like us: