Hold on to instruction, do not let it go; guard it well, for it is your life. 
📖Proverbs 4:13 (NIV)
Even if you are more prosperous, you need good advice and guidance. 
There are not many who will guide us with a selfless love. 
The Lord Almighty is thinking about us; His words are a lamp to your feet and a light unto your path. 
Guard your heart by the word of God. 
#DailyDewsofHope #DailyDevotion
🌐 www.dewsofhope.ca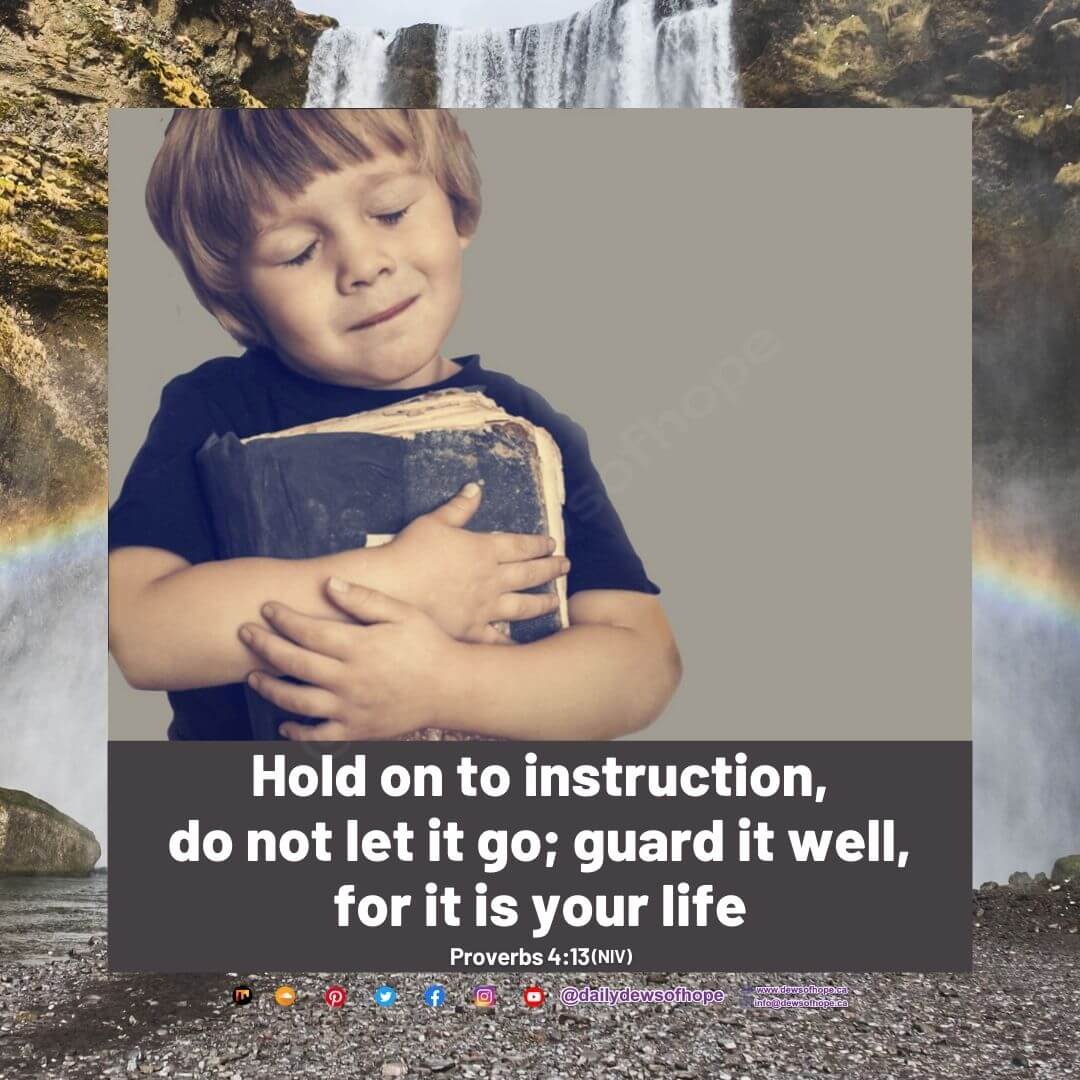 Please follow and like us: