The one who calls you is faithful and He will do it.  
📖1Thessalonians 5:24(NIV)
---
Reject every kind of evil and be sanctified before the Lord with your witnessing life. 
Tell your Almighty Dad all that is in your heart. 
Tell Him all your troubles, sorrows, and challenges that force you away from the presence of God Almighty. 
The God who called you will mend you according to His plan. 
#DailyDewsofHope #DailyDevotion
🌐 www.dewsofhope.ca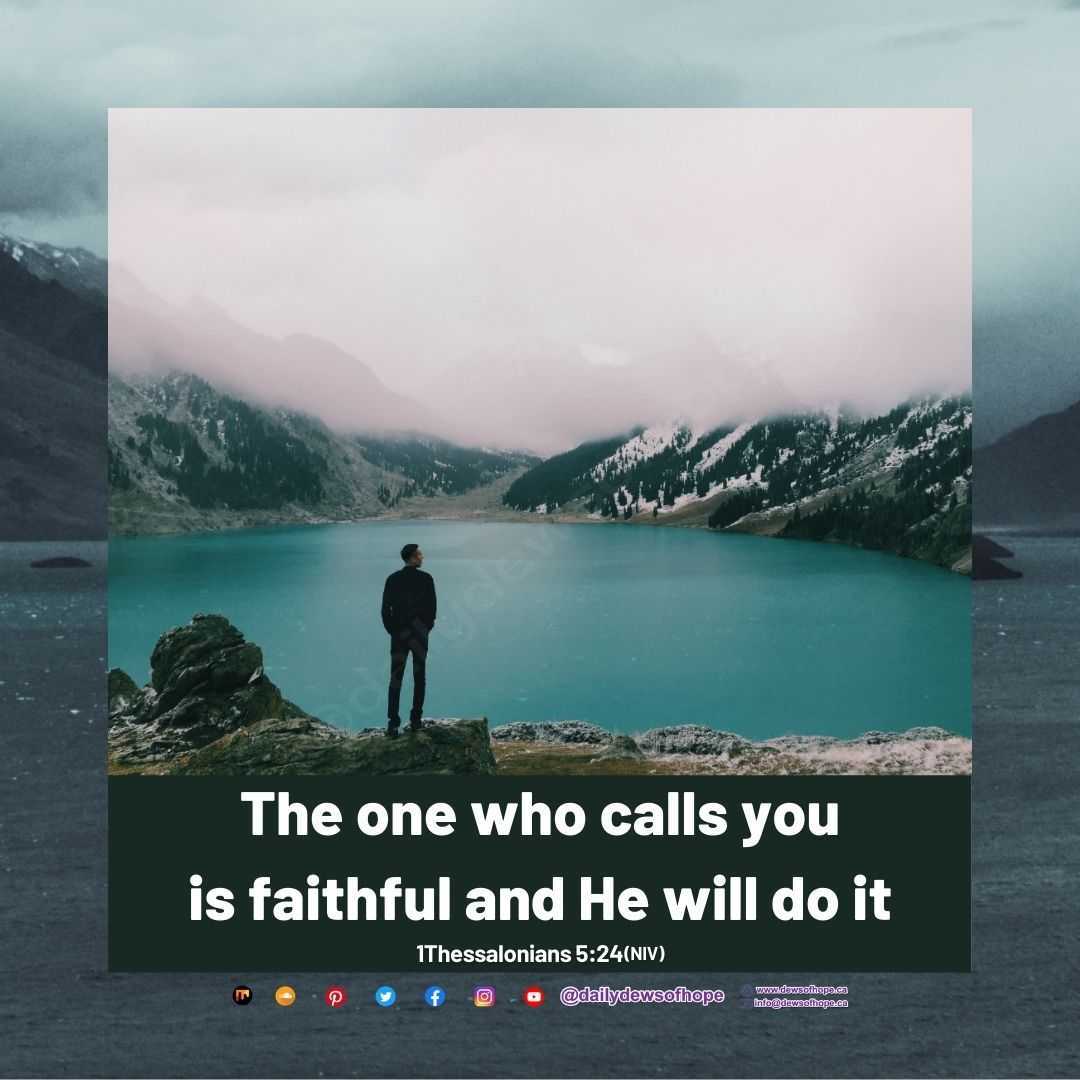 Please follow and like us: