…If God is for us,
who can be against us?
Romans 8:31(NIV)
---
No one can snatch us away from the Lord when those who are saved live in holiness and faithfully in Him.
The Lord helps the righteous taking refuge in Him, delivers and saves them from the wicked.
No weapon forged against those who serve the Lord will prevail.
Forever rely on God alone.
#DailyDewsofHope #DailyDevotion
www.dewsofhope.ca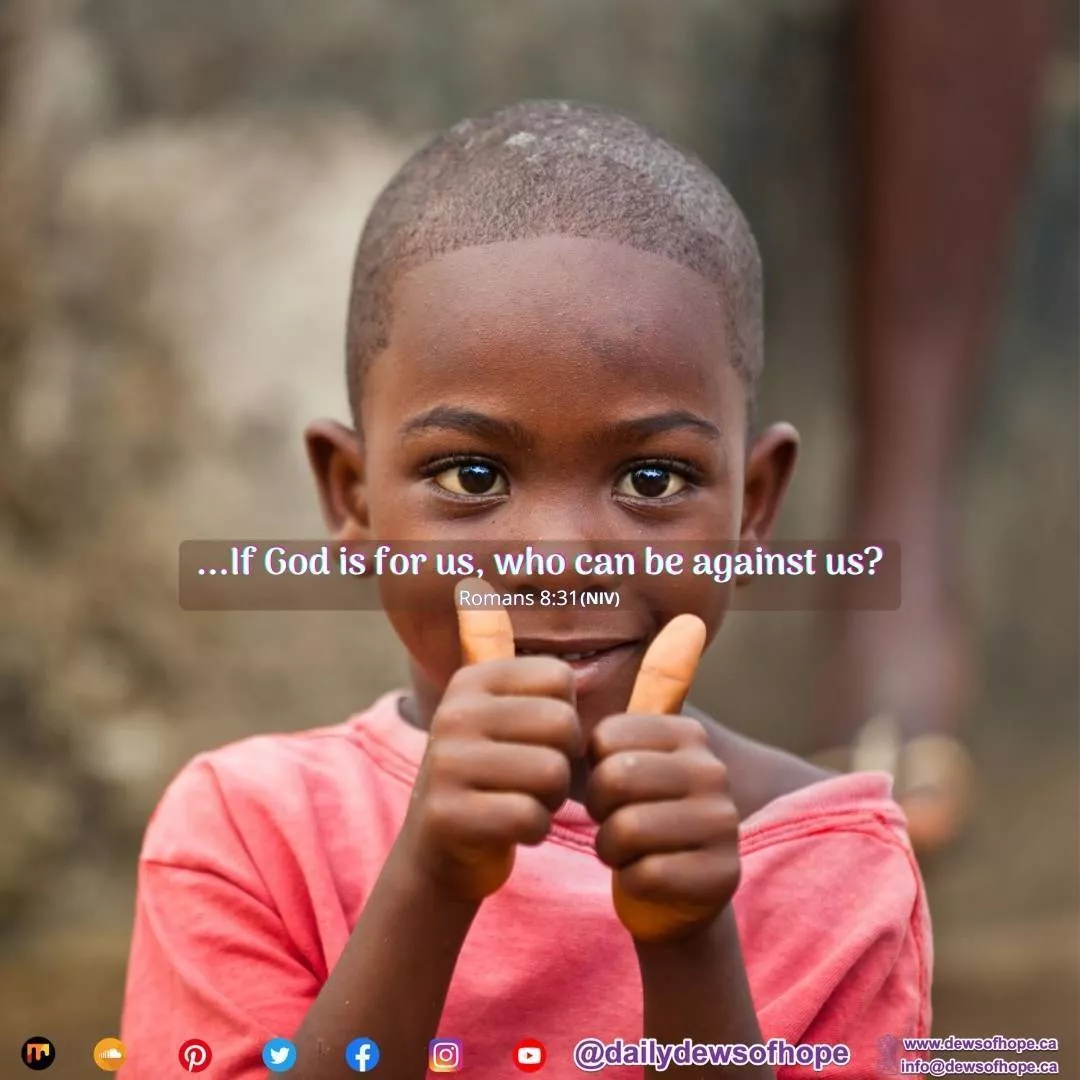 Please follow and like us: