For we live by faith, not by sight.   
?2 Corinthians 5:7(NIV)

---
Without faith it is impossible to please God. 
Faith is confidence in what we hope for and assurance about what we do not see. 
Faith comes by the message heard through the word of God. 
The word of the Lord alone will lift you up and guide you even in hopeless situations. 
#DailyDewsofHope #DailyDevotion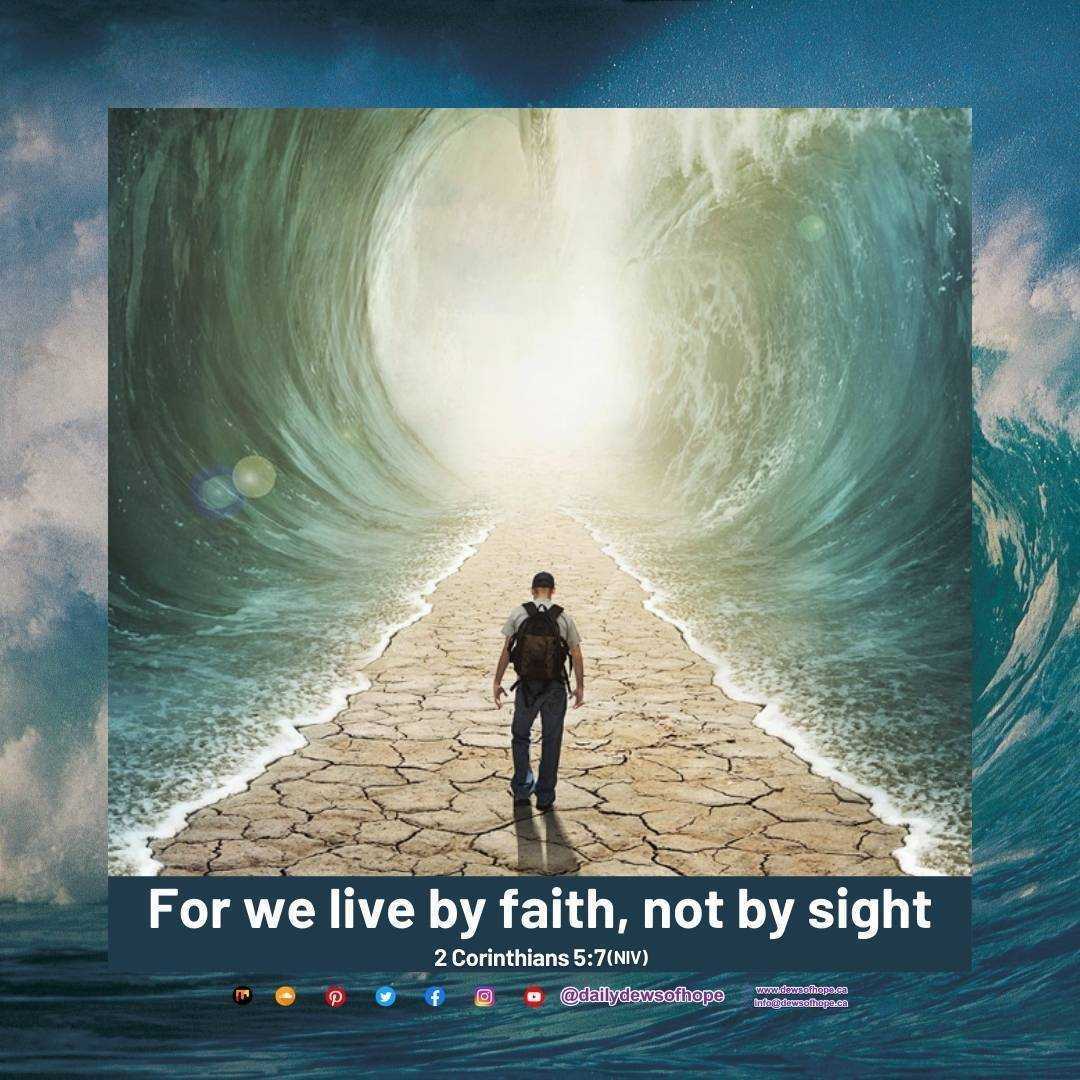 Please follow and like us: