I will lead them beside streams of water on a level path where they will not stumble.
📖Jeremiah 31:9 (NIV)
Those who fear the Lord and walk in His ways will never stumble.
We need not worry as we have our Lord to guide us in the path of righteousness.
Those who taste the word of God will never thirst.
During seasons of spiritual drought, the Word of God will sustain you and protect you.
#DailyDewsofHope #DailyDevotion
🌐dewsofhope.ca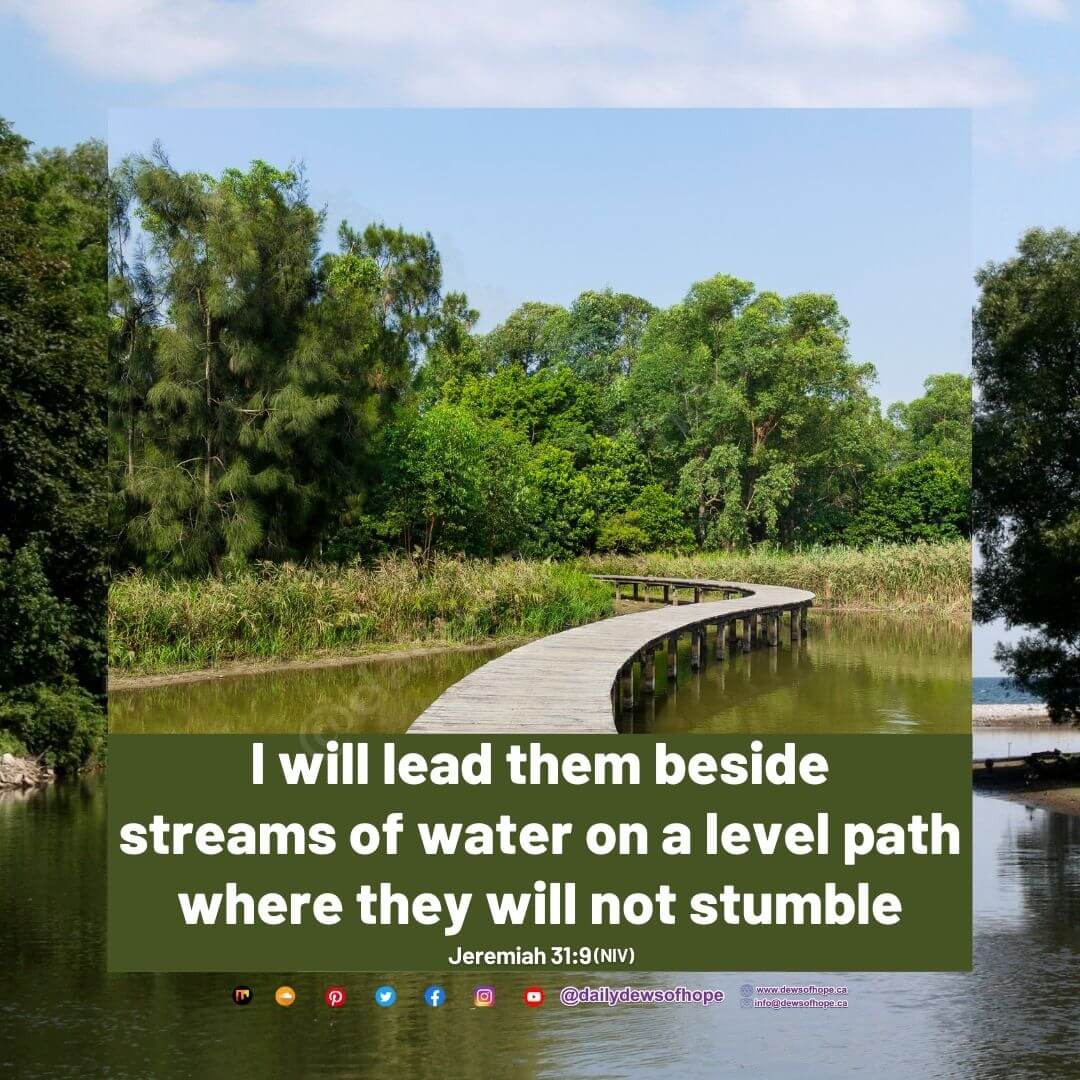 Please follow and like us: