From this day on I will bless you. 
📖Haggai 2:19 (NIV)
When we take delight in the Lord, He will fulfill the desires of our hearts. 
The Lord who remembers us will bless all who seek Him. 
Father God has blessed us in the heavenly realms with every spiritual blessing in Christ. 
Lord Almighty will bless us with our every need as we seek His kingdom and His righteousness. 
#DailyDewsofHope #DailyDevotion
? www.dewsofhope.ca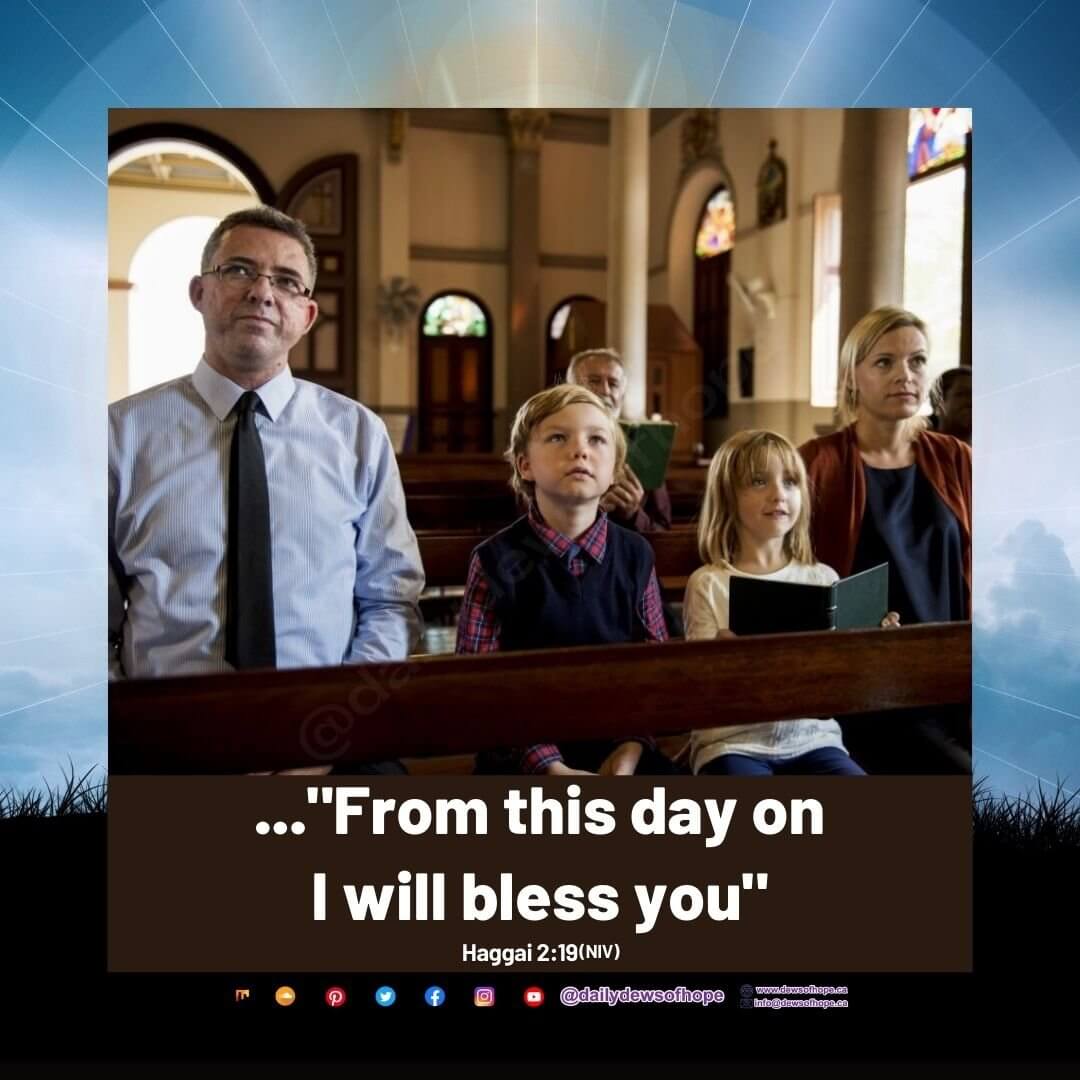 Please follow and like us: