…the Lord longs to be gracious to you; therefore He will rise up to show you compassion… 
📖Isaiah 30:18(NIV)
It is by the grace of the Lord that we are not annihilated in the midst of all adversity to this day. 
The Lord is compassionate to us, and He is infinitely merciful, gracious, and just. 
Our God, who does not abandon us for our transgressions, is waiting for our repentance. 
The Lord Almighty hears our voices when we call, will be merciful to us, and answer us. 
#DailyDewsofHope #DailyDevotion
🌐dewsofhope.ca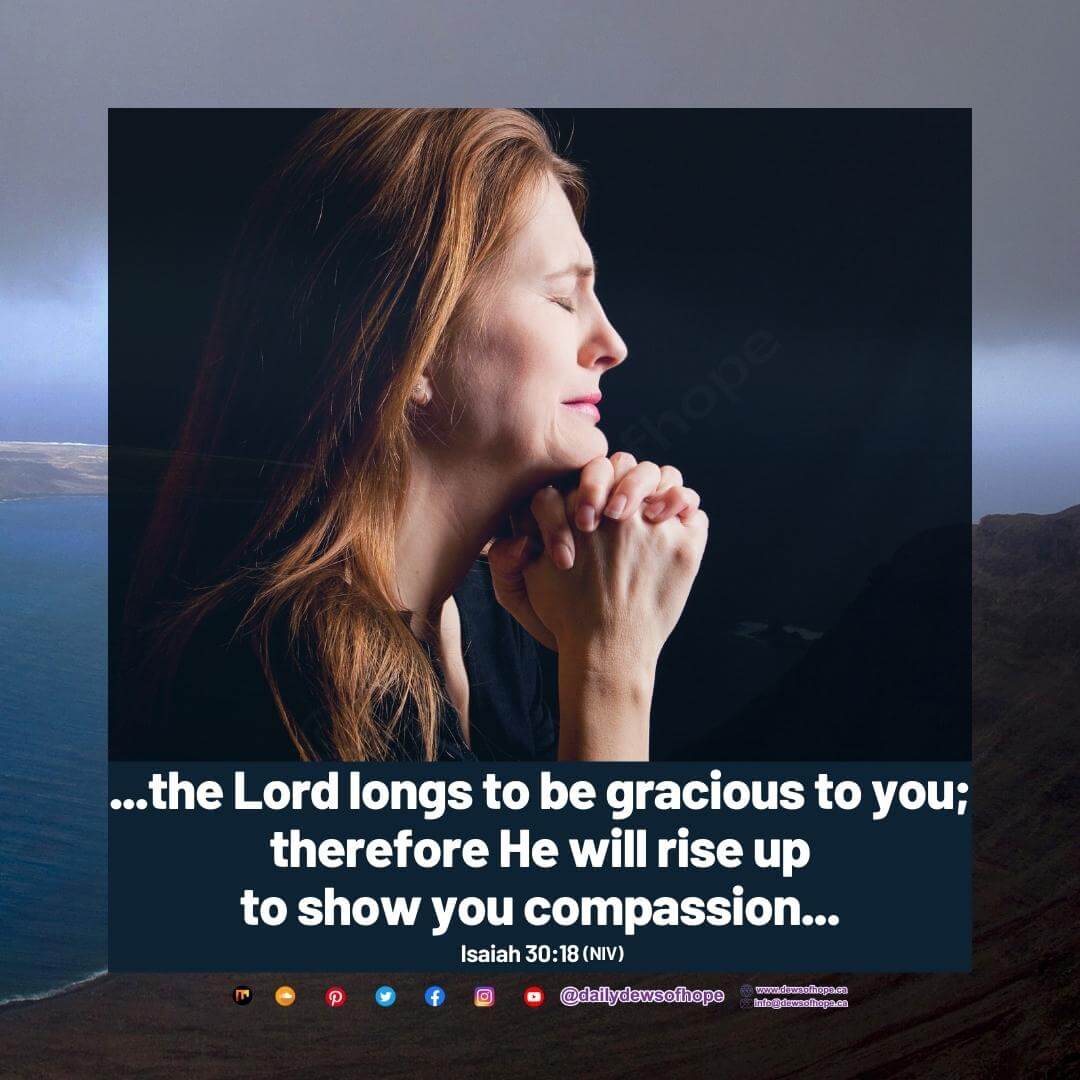 Please follow and like us: