..for I am with you and will rescue you," declares the Lord. 
📖Jeremiah 1:19 (NIV)
The Lord our God is our strength and song; He has become our salvation. 
The Lord is with us; He will strengthen and help us. 
In times of trouble, the Lord is the stronghold for the righteous and He is their salvation. 
The Lord will rescue and protect His children from all evil. 
.
#DailyDewsofHope #DailyDevotion
🌐 www.dewsofhope.ca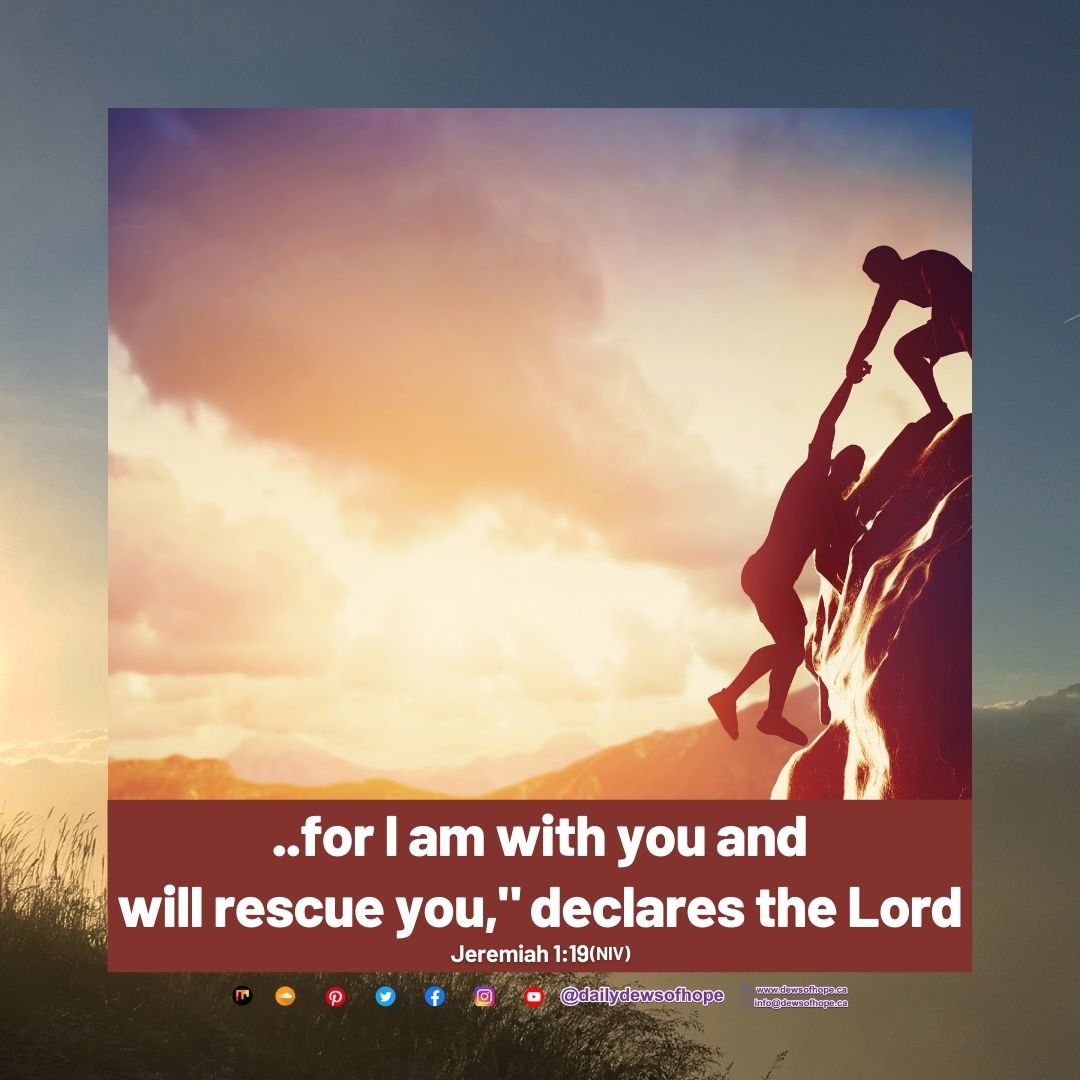 Please follow and like us: