I the Lord do not change. 
📖Malachi 3:6 (NIV)
Our Savior is the same yesterday, today, and forever. 
Unchanging God does not lie; He is not a human being to change His mind. 
The word of our God will stand forever. 
He will surely fulfill what He has promised to His children; Wait with faith. 
#DailyDewsofHope #DailyDevotion
🌐dewsofhope.ca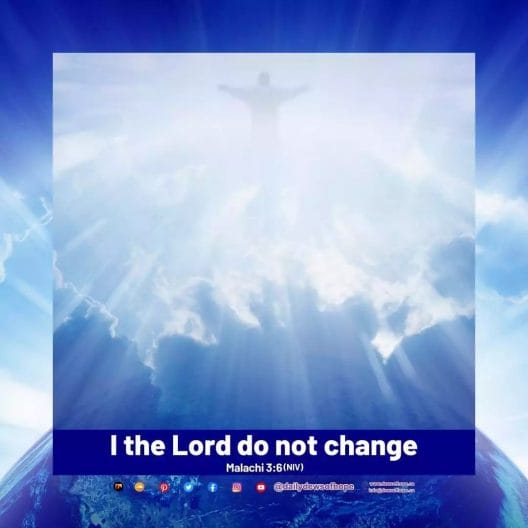 Please follow and like us: