Whoever is kind to the poor lends to the Lord, and He will reward them for what they have done.   
?Proverbs 19:17(NIV)

---
Do not become weary in doing good. 
Don't forget to help the poor suffering from poverty. 
God will bless the generous people to prosper, and He will be glorified by your good deeds. 
Don't forget that God has made you a blessing to bless others. 
#DailyDewsofHope #DailyDevotion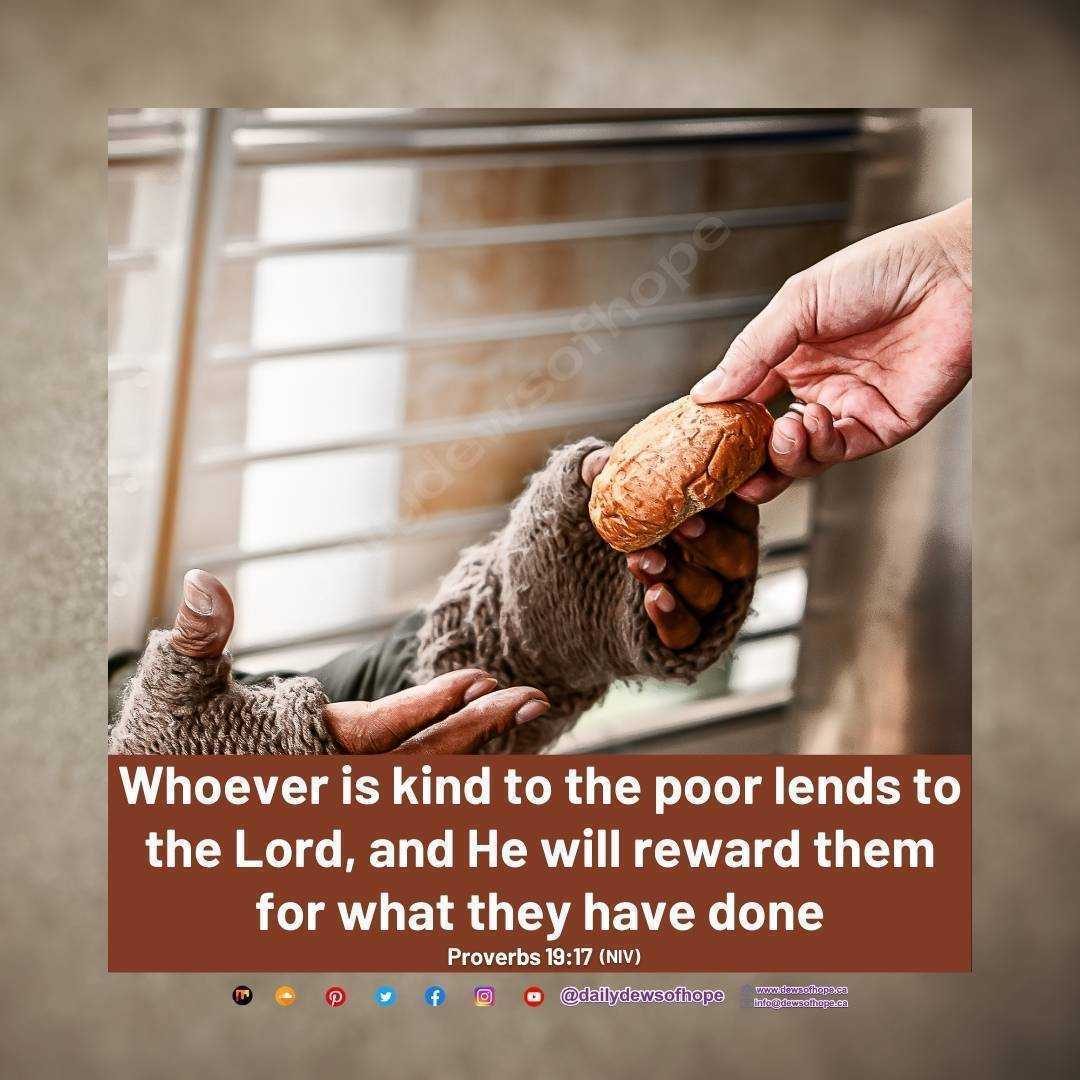 Please follow and like us: