He heals the brokenhearted and binds up their wounds. 
📖Psalm 147:3 (NIV)
The Lord is close to the brokenhearted. 
Cast all your anxiety on the Lord who cares for you. 
The Lord who has been pierced and crushed for us, heals us. 
Hold onto your compassionate and loving Father, and He will comfort you. 
#DailyDewsofHope #DailyDevotion
🌐dewsofhope.ca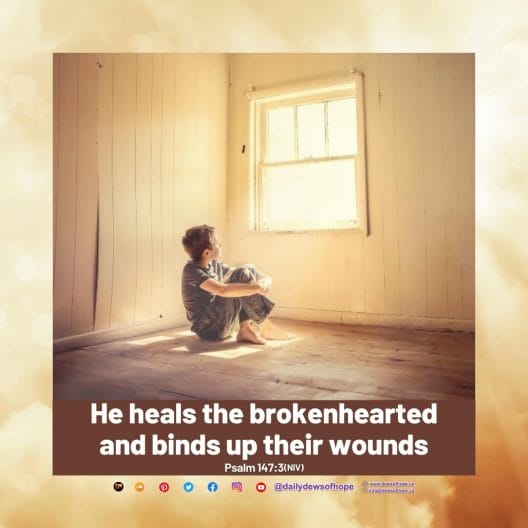 Please follow and like us: