…for the joy of the Lord is your strength. 
📖Nehemiah 8:10 (NIV)
Troubling times may make us look like a prisoner of circumstances. 
But the word of the Lord will refine us and protect us in every situation. 
God will refresh the weary soul. 
Always rejoice in the Lord our refuge and strength, an ever-present help in trouble. 
#DailyDewsofHope #DailyDevotion
🌐dewsofhope.ca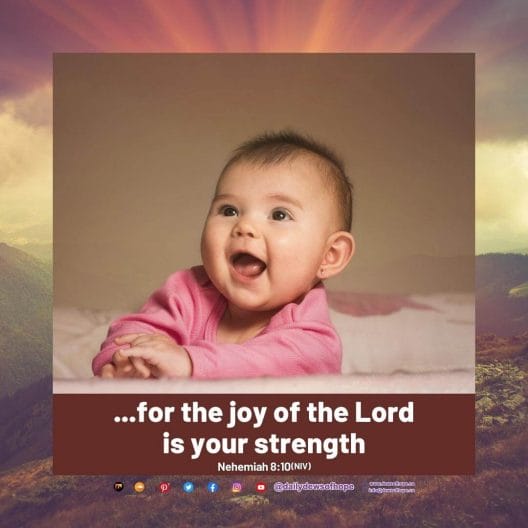 Please follow and like us: