Here I am! I stand at the door and knock. If anyone hears my voice and opens the door, I will come in and eat with that person, and they with me. 
📖Revelation 3:20 (NIV)
Those who love the Heavenly Father will always wait for His presence. 
The children of the Lord will obey His voice. 
Do not neglect the God's calling for you and the privilege of the eternal life. 
To gain your heavenly fellowship with God, accept the Lord who is waiting for you at your doorstep. 
#DailyDewsofHope #DailyDevotion
🌐dewsofhope.ca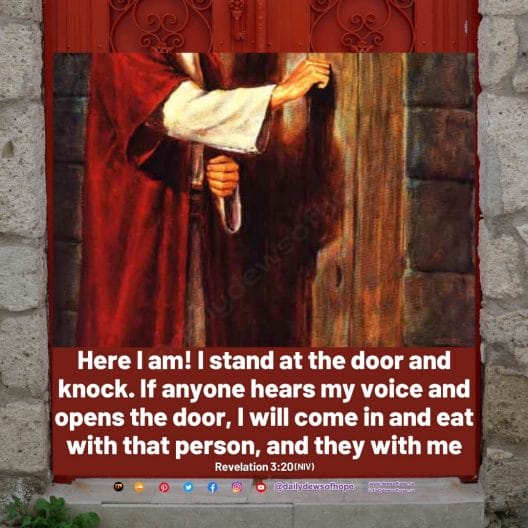 Please follow and like us: