Strengthen the feeble hands, steady the knees that give way 
📖Isaiah 35:3 (NIV)
The Lord will command strength for His children who believe in Him. 
He will sustain the weak and restore their strength. 
Let us strengthen our feeble arms and weak knees and make level paths for our feet, in the Lord. 
The God who strengthens our hands will give us power and increase our strength. 
#DailyDewsofHope #DailyDevotion
🌐dewsofhope.ca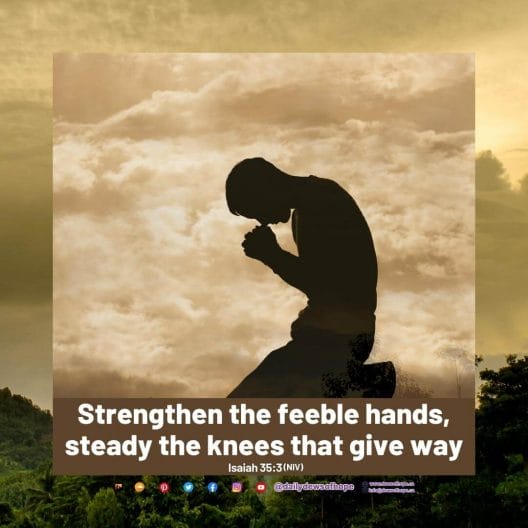 Please follow and like us: