I will instruct you and teach you in the way you should go; I will counsel you with my loving eye on you. 
📖Psalm 32:8 (NIV)
The Lord Almighty knows your past, present, and future. 
When you are troubled and in a confusing situation, call on your beloved Savior. 
He will answer you and tell you great and unsearchable things you do not know. 
The counsel of the Lord and the fellowship with Him alone will lead you to victory. 
#DailyDewsofHope #DailyDevotion
🌐dewsofhope.ca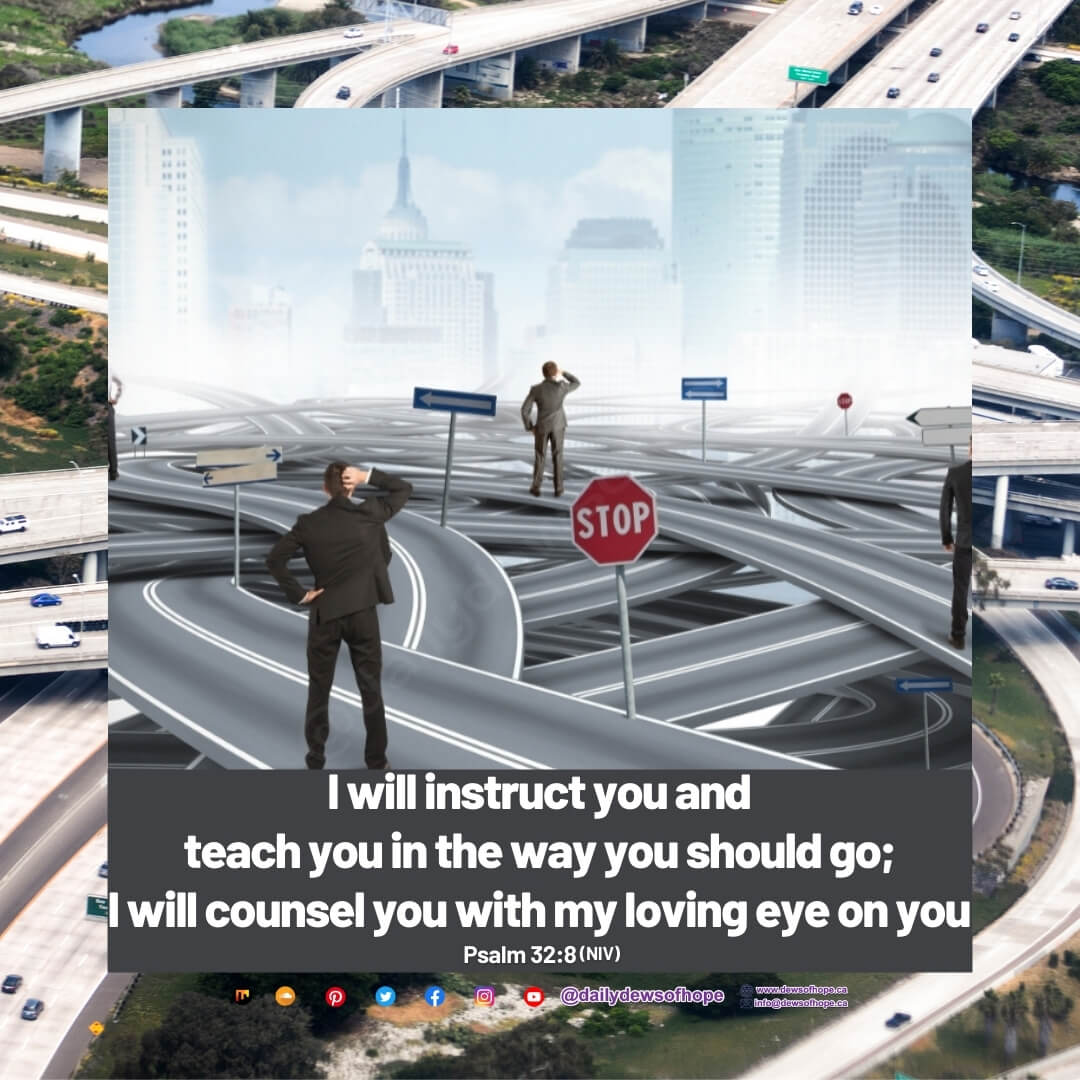 Please follow and like us: