Teach me to do your will, for you are my God. 

📖Psalm 143:10(NIV)
---
Many times we try to please God with our own understanding. 
To know His will and do His will is the responsibility of God's children. 
When His children call unto Him, He will answer and tell them the great and unsearchable things they do not know. 
Wait at His feet to know His will and progress in His way. 
#DailyDewsofHope #DailyDevotion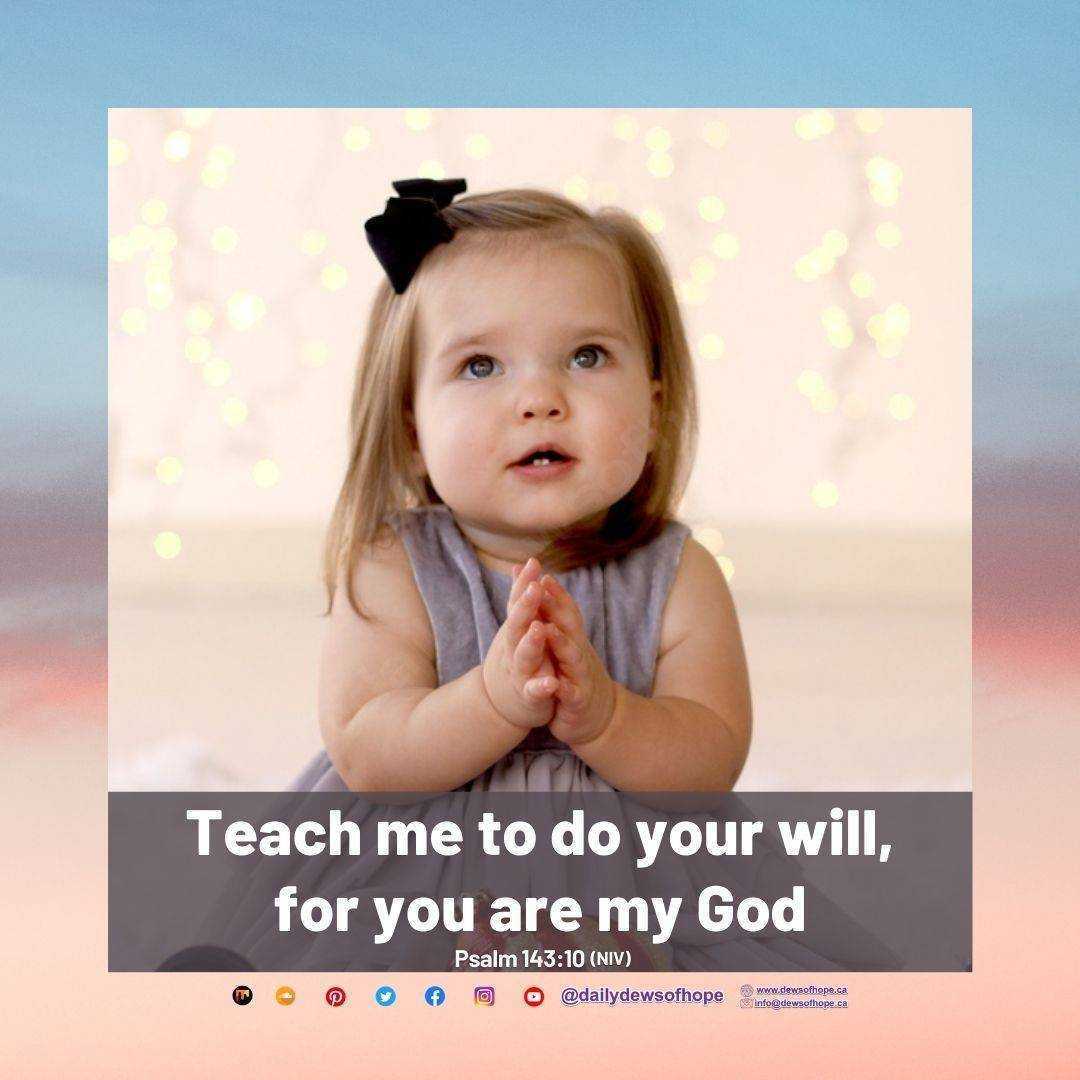 Please follow and like us: