He will not let your foot slip; He who watches over you will not slumber; 
📖Psalm 121:3(NIV)
The word of the Lord is a lamp to our feet and light to our path. 
When we hold on to our LORD, He will stabilize our steps in His paths, our feet may not stumble. 
Almighty Lord, your hope, does not grow tired or weary. 
Seek the presence of the Lord. He alone can protect you. 
#DailyDewsofHope #DailyDevotion
🌐dewsofhope.ca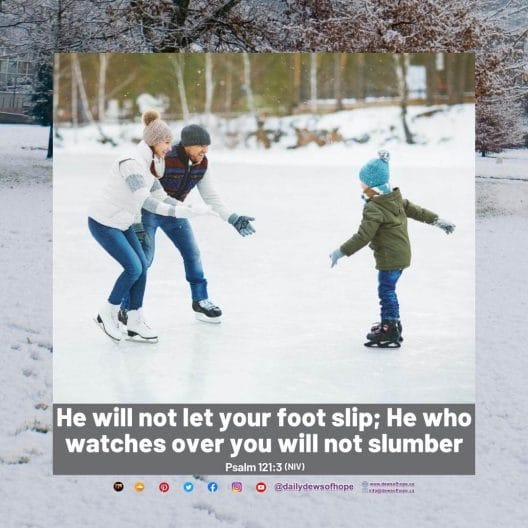 Please follow and like us: